Share this item with your network:
App dev tools strengthen Amazon mobility market play

peshkova - Fotolia
Manage
Learn to apply best practices and optimize your operations.
Why IT should consider managed mobility services
It may be scary to turn mobility management over to a service provider, but many organizations don't have the expertise or resources to do it themselves.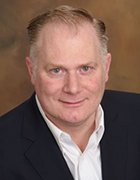 By
As enterprise mobility expands, so too will the resources required to support and manage it. Companies caught in the flood might find it's time to outsource some of their mobility infrastructure and management.
Managed mobility services can help organizations with the acquisition, provisioning and support of mobile devices, as well as the strategic planning that mobility initiatives require. Enterprise mobility vendors are very wisely optimizing their offerings to deliver them as managed services, and systems integrators and professional services firms are conceiving mobility as a service platforms.
To understand the potential benefits of managed services, IT shops need to track the financial effects of their mobility deployments. In 2015, hardware-related spending accounted for 33% of mobile IT budgets, with software- and telecommunications-related spending coming in at 19% and 17%, respectively, according to VDC Research's analysis of mobile IT budgets. Spending on traditional support and help desk amenities, deployment and integration, as well as consulting and training accounted for 31% of budgets.
It would be prudent for organizations to determine if outsourcing could reduce support costs and even improve the way internal employees view the IT department. At a high level, moving to managed mobility services often means reducing the cost of deploying and managing the mobile environment.
Large systems integrators, communications service providers and vertical-specific solution providers have offered mobile hardware support, break/fix assistance and fee-based IT support for some time now. More recently, these companies have offered managed enterprise mobility management (EMM) services, which can increase the speed of device enrollment and provisioning and complement established help desk and repair processes.
Few IT departments have developed mobility expertise, and even fewer view mobility as core to their businesses.
It is complex to integrate existing business processes, back-end systems and databases with mobile platforms. Organizations that require that kind of tight integration will quickly discover that developing customized applications will best suit their needs, because custom apps allow for developers to more easily connect apps with back-end systems. Creating those kinds of apps requires a high degree of specialized skill and additional software, however. Even the largest and most sophisticated companies may lack the mobile acumen to design, develop and integrate mobile applications, and for those that do, the process can be costly and time-consuming.
IT decision-makers must determine whether to buy and integrate mobile apps in-house or outsource that work. Considering the constrained budgets organizations must deal with, the opportunity to save money via outsourcing can be highly attractive.
Still, trusting a third party comes at a price: the potential for loss of control. The main argument against outsourcing in general is that IT departments may have built a strong competency around certain technologies that support a company's core business. But few IT departments have developed mobility expertise, and even fewer view mobility as core to their businesses.
Third parties can reduce the complexity of managing and securing mobile deployments, while helping IT deliver the level of service they require for business-critical mobility.
This article originally appeared in the April issue of the Modern Mobility e-zine.
Dig Deeper on Enterprise mobility strategy and policy