Share this item with your network:
IT wrestles with mobile privacy, security concerns

beawolf - Fotolia
Why IT needs mobile data analytics
Mobile users have a need for speed, which gives IT some data processing headaches. But new mobile data analytics tools help IT process data in real time and improve user experience.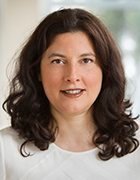 By
Business is moving faster and faster, which means people need access to information and insights in near real time. A week's wait -- or even a day's -- may not be fast enough. Mobile data technology addresses one aspect of this issue by allowing people to take their data and apps with them everywhere they go.
But simply providing a mobile app for a certain business process isn't the same as giving an employee the information they need to make decisions. This problem is about data, and it existed long before mobility. For a company's mobile efforts to be successful, it needs a solid storage, processing and mobile data analytics strategy, which could require new database tools.
In the past, IT had to design databases in a specific way to help the business answer certain questions -- for example, how sales have changed in the past week. Now, the need for speed means IT's tasks must shift from after-the-fact reporting to real-time data stream processing.
Organizations can process data in real time with traditional tools, but it isn't effective if there is too much data or it isn't in the right format. Typical database tools also make it difficult to integrate and analyze multiple types of data at the same time. Fortunately, the new database, processing and mobile data analytics software IT needs to address these issues exist today under the broad category of big data products. But they present a bigger challenge: knowing what data the business needs to collect and what it needs to do with it.
Mobile data analytics helps IT help users
IT and mobile app developers must understand what type of data end users need. They should perform observational studies where they observe employees throughout a typical day and record everything they do to get a detailed understanding of their work processes. This approach helps IT understand how employees actually use apps, and access information. For example, a salesperson that needs to process a quote at a customer site needs real-time access to data, but a driver that submits a time log at the end of the day may have little to no real-time processing needs.
IT and mobile app developers must understand what type of data end users need.
The mobile team also needs to work with the data storage and processing group to understand what types of information are collected and how IT might be able to deliver new insights. These teams typically operate within their own siloes, but as the mobile app development group looks to improve workflows it will need access to new big data and analytics tools.
In addition, IT should look for third-party data sources to augment its existing repositories. New data-as-a-service offerings, for instance, can improve business processes by providing insights using information a company may not have had access to in the past. Those offerings can provide pricing information, weather data, government data, reviews and more.
Leading companies build new compelling value propositions based on internal sources such as customer data and external information sources. By actively linking mobile and data strategies, IT will deliver new business value while delighting users.
This article originally appeared in the July/August issue of the Modern Mobility e-zine.
Dig Deeper on Mobile data, back-end services and infrastructure