Get started
Bring yourself up to speed with our introductory content.
Why BYOD costs more than you think: An FAQ
Analyze all of BYOD's potential effects on your bottom line before jumping on the bandwagon. Hidden BYOD costs abound, and it won't always save money.
BYOD gets a lot of flak for the strain it puts on IT departments, but what about the strain it can put on a company's wallet?
Many companies jump into bring your own device (BYOD) programs thinking that the cost savings will be huge, but a lot of the time, they're either small or nonexistent. There are ways to make BYOD cost-effective, or at least cost-neutral, but those techniques are organization-specific and take planning, analysis and a little bit of luck.

Download this free guide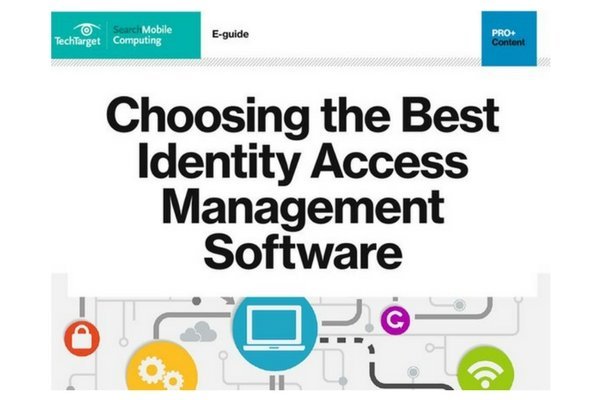 PDF: How to Choose the Best Identity Access Management Software
Since mobility is a vital element in almost every modern IT shop, today's comprehensive IAM platforms should feature capabilities enabled by a mobile environment. Save this PDF to help prioritize which capabilities your business needs in IAM software.
The answers to these frequently asked questions will help you uncover hidden BYOD costs and plan a BYOD implementation that makes financial sense for your organization.
Will embracing BYOD save my company money?
BYOD savings aren't guaranteed. Many wireless providers offer special rates for companies that buy devices and data plans in bulk, but if your organization offers a stipend or lets employees expense their personal devices and data plans, then you can't take advantage of those discounts. If your business allows BYOD, you may also need to buy mobile device management (MDM) software or other tools to ensure security and IT control. Plus, consider the changes you may need to make to your infrastructure. Your network may not stand up to an influx of bandwidth-hogging devices.
Where do BYOD shops spend their money?
You have to think about total cost of ownership when it comes to BYOD. One company that allows BYOD says there are two buckets: external and internal BYOD costs. External costs include data plans, roaming charges, and hardware and software purchases. Internal costs can include MDM and security software, wireless network and other infrastructure upgrades, help desk support and IT training. Companies that let employees pick up the tab for the external costs still have to deal with the internal costs of BYOD, whether the program is sanctioned or not.
How can I reduce BYOD costs and save money?
This answer will be different for every organization, but it starts with planning well and choosing the right scope. For example, Citrix Systems Inc. evaluated the cost of buying laptops for employees and instead offered them stipends to buy their own. The program saved Citrix about 15% in total cost of ownership, but not on other IT expenses. The real benefits of embracing BYOD are improving employee satisfaction and increasing productivity, Citrix said.
You can deploy a limited BYOD program instead of a company-wide one. Offer the program only to employees who your company deems eligible, such as employees who travel often for business reasons. Limit the kinds of devices and platforms you'll support. You can give users a catalog to choose from and then let users know what features of that device you'll support. You can even highlight "preferred" devices -- devices that IT can easily handle -- and offer a reimbursement incentive for those devices. Remember that updating your BYOD policy frequently is important, whether you go with a limited program or not.
How do I decide who pays for what?
The two main questions focus on who'll pay for devices -- which may depend on the devices IT chooses to support -- and how you'll divide up other costs, such as monthly wireless bills. Cost-sharing strategies for BYOD will also be different for every organization, but there are some general guidelines you can follow.
The easiest way to divide up BYOD costs is to pay a percentage of employees' monthly bills, based on estimated business use. A more complicated, but more accurate, way to handle cost sharing is with telecom expense management (TEM) -- software that keeps track of voice and data use and tags activity as either personal or business.
What are other cost challenges of BYOD?
International data roaming is one of the most expensive mobility costs in the enterprise. Roaming charges can cost a business a lot of money, and letting employees expense all those charges without a TEM or MDM system to monitor data use means your company could end up paying for users' personal Web surfing.
If you're using desktop virtualization on mobile devices, licensing costs are another problem. Microsoft's licensing is notoriously complicated and can get expensive. Instead of licensing devices, you can license people. That can cut down on the number of licenses you need, but the up-front cost of changing your licensing model could cost just as much as licensing more devices, depending on your situation.
Dig Deeper on Enterprise mobility strategy and policy