oporkka - Fotolia
What you need to know about iPad MDM
Apple and many third-party vendors offer iPad mobile device management products. Take a look at what they can and can't do before jumping into the MDM waters.
As Apple's iPad has evolved into a full-fledged business tool, its management should be an area of and continual...
Continue Reading This Article
Enjoy this article as well as all of our content, including E-Guides, news, tips and more.
interest for IT.
The focus of enterprise mobility management has shifted to applications and content, but mobile device management (MDM) remains one of the key elements of an overall strategy. The most important capabilities of MDM relate to security, data integrity, configuration management and compliance. MDM is primarily concerned with assuring that smartphones and tablets are configured so as to minimize security threats, operating expenses and support costs.
While the debate over iPads replacing notebooks continues to swirl, there's little doubt that the devices are especially useful for information consumption, process management, and quick access to enterprise apps and the Web. Apple has made steady improvements to iPad MDMt capabilities with each new release of iOS. Apple's marketing of its MDM capabilities stresses simplicity, support for employee- and corporate-owned devices and universality across all iOS devices (so everything in this article also applies to iPhones). Simple and intuitive operations, end-user self-service, granular control over organizational assets and support for cloud and on-premises deployment are other hallmarks of iOS MDM.
Apple iPad MDM products and features
What you need to know about iPad management is that there's no shortage of options.
Third-party tools also support iPad mobile device management quite well.
Apple's Profile Manager is an OS X Server-based application that manages both Macs and iOS devices. As the name implies, it uses user profiles to enable centralized configuration and policy enforcement, providing control over network bandwidth and cellular network usage, app licenses, VPN connections and more. It enables a high degree of end-user self-service (if the IT staff so desires) and features such capabilities as password management and remote lock and wipe. It also makes it possible to restrict iPads from using features such as Mail Drop and Airdrop and to prevent users from changing settings.
Third-party tools also support iPad MDM quite well, offering a degree of functionality, choice and broad platform support that Profile Manager cannot. Broad platform support can be very important, because even with the enormous popularity of the iPad and iPhone, many organizations still support multiple operating systems, from Windows and Android to OS X and Linux.
As with any other approach to MDM, third-party tools focus on device configuration, policy enforcement security. But most are also much more comprehensive than Profile Manager, usually including elements of application and content management as well. Leading MDM vendors include AirWatch by VMware, Citrix, MobileIron, IBM and Good Technology.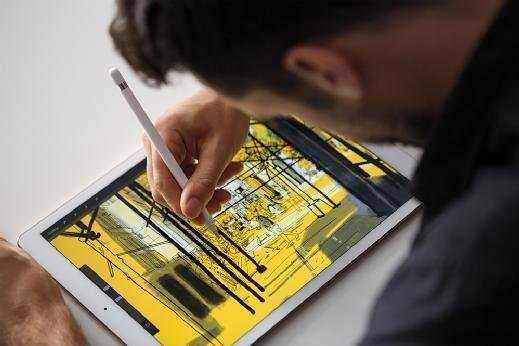 The list of additional features and considerations required to implement successful iPad MDM can be extensive. Don't forget monitoring, alerts and alarms, reporting, the ability to do bulk updates and rollbacks, and integration with other IT management systems.
The ultimate selection of a specific iPad MDM tool will depend, of course, on how well a particular offering supports an organization's policies and requirements. So make sure security, mobility, and acceptable-use policies are in place and up to date before deploying any MDM product.
Dig Deeper on Apple iOS in the enterprise