Share this item with your network:
Enterprise wearables have a long way to go

carloscastilla - Fotolia
News
Stay informed about the latest enterprise technology news and product updates.
Unified endpoint management shows promise in early days
Not many products fulfill the promise of unified endpoint management today, but many are working towards that goal.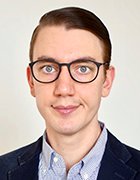 By
With today's trends of device proliferation, platform heterogeneity and cloud computing growth, it makes sense to use one platform to control as much of the end-user computing experience as possible. Enter unified endpoint management.
Unified endpoint management is the process of configuring, controlling and securing mobile devices and traditional PC clients all from one platform. It's just beginning to emerge, and we have to consider the technology in the context of enterprise mobility management (EMM) offerings, because those tools are the natural building block for unified management and are still in their early days. IT departments want to consolidate their management tools, and vendors that offer EMM capabilities want to bring PC management into the fold to meet those needs.
How unified endpoint management came to be
Soon after Apple iOS and Google Android opened up to third-party mobile device management (MDM) software, it became apparent that managing mobile devices is quite different from managing desktops. Mobility brought new challenges, particularly around corporate and personal content coexisting on the same devices, which were often owned by employees. IT needed a way to secure corporate data without limiting personal usage of devices, all while keeping track of multiple operating systems and potentially risky apps.
As a result, comprehensive EMM now goes beyond MDM to include application management, enterprise file sync and share and more complex capabilities, such as containerization technologies that separate work and personal data on managed devices. By adding PC management, the unified endpoint management approach can help IT handle everything from mobile device data and apps to traditional desktops and laptops.
More recently, another trend has helped enable unified endpoint management: Mac OS X and Windows 10 now have built-in MDM APIs. With this development, even EMM vendors that don't provide traditional desktop management still have a way to manage PCs. The caveat with the MDM APIs in desktop OSes, however, is that they can only manage the simplest desktop applications and cannot provision complex legacy apps. For most enterprise use cases, IT still needs traditional client management for PCs.
Where unified endpoint management stands
The challenge is clear: An ideal unified endpoint management vendor would provide all the traditional client management features companies have used for PCs for years, as well as provide a reasonable range of more advanced EMM features.
Today there are many vendors that provide at least some form of management for both PCs and mobile devices, but often they're stronger in one or the other. For example, many EMM vendors can only manage PCs with basic MDM APIs, and many PC management vendors can't support more advanced mobility scenarios like containerized apps on unmanaged devices. There are only a few vendors, such as Microsoft and IBM, that are strong in both categories.
There are many vendors that provide at least some form of management for both PCs and mobile devices.
This disparity may not be a huge problem, however. Again, consider the context of overall EMM adoption: It's still early days, so there's plenty of time for unified endpoint management offerings to mature. Plus, there are practical limitations to how much management can really converge. There are many specialized tasks that only apply specifically to either mobile devices or PCs.
As more work takes place on an array of different mobile devices and cloud applications, companies also need to deal with several other technical challenges. IT administrators have to ensure they can provide users with the right apps for different platforms, including mobile apps, Windows apps, Mac OS X apps, and Web apps, so admins will need unified endpoint management to push apps to all of a user's devices at once. Companies will also have to get data to all these devices at once, using enterprise file sync and share. Most importantly, IT will need to manage when and how users access all of their resources, using identity and access management software.
The key to making all this work is getting all these layers to be aware of each other and work together as much as possible. Unified endpoint management is one step in that direction.
This article originally appeared in the February issue of the Modern Mobility e-zine.
Next Steps
XenMobile 10.3 adds unified endpoint management.
UEM centralizes PC and mobile management.
Dig Deeper on EMM tools | Enterprise mobility management technology