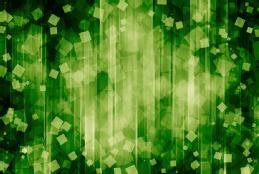 BACKGROUND IMAGE: malija/iStock
E-Handbook:
Get to know the unified endpoint management market
Article 3 of 4
Get started
Bring yourself up to speed with our introductory content.
Unified endpoint management centralizes PC, mobile support
IT departments can benefit from a streamlined PC and mobility management strategy. Technology is still catching up as EMM vendors incorporate PC management.
PCs and mobile devices are both prominent in corporations today. They are often managed separately, but it's possible to move towards unified endpoint management.
Many corporations have separate IT personnel for managing desktops, laptops, mobile devices, networking and security. It would be great to center PC and mobile device support on end users and their needs, not on computer expertise. So, how can IT manage PCs in conjunction with their mobility strategy?
Streamline your device management
Before you choose a product or reorganize your IT department, create policies that govern the management of company data regardless of device. Allow employees to use devices that work for both the company and the worker, and you will get far more buy-in than if you set up policies that are just company-friendly.
Understand how your workers are using both company-supplied and user-owned devices. The best way to discover the ideal device mix for your company and a way to manage it is by doing immersion ride-alongs. Immersion ride-alongs basically involve following workers around throughout the day to see how they use desktops, laptops and mobile devices. Another way of doing a ride-along without actually being there is by using an app like dscout to ask users questions on their mobile devices.
Is unified endpoint management possible?
A single department should protect all your endpoints -- whether corporate- or employee-owned -- and preferably with the same enterprise mobility management (EMM) system. But is the technology there to make it happen? The short answer: It's getting there.
On the endpoint side, Microsoft and Apple continue to blur the lines between their desktop and mobile operating systems. But not all of the companies that specialize in EMM are including PCs in their offerings. Companies like AirWatch, now owned by VMware, are taking on the challenge, but some other leaders in the EMM market are not addressing PCs as part of their product set. Vendors that do not manage PCs as part of their offerings -- and have no plans to -- are really banking on PCs becoming a thing of the past and on their own products working for everyone.
Dig Deeper on EMM tools | Enterprise mobility management technology