Share this item with your network:
The key to end-user computing

Andrey Popov - Fotolia
Track mobile costs with telecom expense management software
TEM software can help IT administrators gain insight into mobile users and uncover cost savings. It's often part of larger mobility services these days.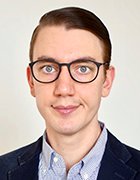 By
As the era of modern mobile devices enters its second decade, the phones employees use have gone from being utilities to vital and strategic tools. As a result, telecom expense management has evolved as well.
Telecom expense management (TEM) software allows IT and finance departments to get a better handle on the technical and business processes of supplying telecommunications. The defining aspect of TEM is its ability to find cost savings in mobile data plans and services. TEM is closely related to managed mobility services and frequently brushes up against enterprise mobility management (EMM). Organizations can use it in both BYOD and corporate-liable scenarios.
Cost savings
Providing insight into and management of telecommunications costs is a major selling point of TEM. There are many ways that smartphones can cost money in the enterprise, including through roaming charges, unused devices and, most importantly, excessive data usage.
Some individual cellphone carriers have taken steps to address these issues. Carriers' web dashboards can show which users are consuming large amounts of a company's total allotment of data, and administrators can add features such as international roaming automatically, preventing unplanned high bills. These tools are useful for small and medium-sized businesses that work with just a few carriers, but larger organizations may need help dealing with dozens of carriers around the world. This is where telecom expense management software comes in.
Telecom expense management software features
TEM platforms often have direct API integrations with carriers, giving organizations visibility and control over users' accounts, data usage and billing across multiple providers. The software can audit services and users, either as an occasional event or, ideally, continuously in real time, to look for cost savings. As in many industries, there is a push to take advantage of advances in analytics, as well as real-time policy enforcement and remediation. TEM can also take care of invoice processing, contract reviews, dispute resolution, plan optimization and the allocation of expenses to different cost centers.
On the IT side, users can have role-based policies. For example, a manager may receive a higher data allotment, or a salesperson transitioning to an international role may have roaming added to the plan. EMM can help provide more visibility and control, as location services can track devices and spot travel, and the mobile device management protocols for Samsung Knox, Android Enterprise and Apple iOS devices all allow IT to manage roaming data usage. Another way that some TEM products address data usage is by proxying and compressing (or even blocking) certain traffic.
TEM is part of a bigger picture
The return on investment for TEM should be fairly straightforward. With the proper controls in place, finance departments can compare their before and after spends with the cost of purchasing the telecom expense management software.
BYOD reimbursement
Organizations can use a few different approaches to pay for the work employees do on personal devices.
Fixed amount: Pay employees a monthly stipend for their hardware.
Fixed percentage: Cover the same set portion of employees' monthly wireless bills by calculating the average split between personal and business use across the company. Some organizations provide fixed-percentage reimbursement in addition to monthly device stipends.
Variable percentage: Make individual agreements with users to cover the percentage of monthly business-related costs that is right for them.
Actual use: Cover the exact percentage of each employee's business use on the personal device, which may be different each month. TEM software can help track work versus personal usage.
Read more about BYOD expenses.
TEM is now frequently part of larger managed mobility management services offerings, which can take care of a range of other tasks relating to device and service plan lifecycle management and logistics. These could include EMM integration and device provisioning.
Another angle TEM can take is to be part of other expense management services, such as those for SaaS and cloud computing.
Keep it user-centric
Both BYOD and corporate-owned, personally-enabled device deployment models are common today, so some vendors have gone after another way to manage telecom expenses: separating the billing for work and personal usage through an approach known as split billing. Networking-related mobile app management controls can measure the amount of data work apps use, and companies can provide stipends for just that data.
Some vendors even offer what is known as data zero-rating, in which data that corporate apps use doesn't count at all against a user's personal bill. So far, however, this approach hasn't proved popular. Users' data costs may not scale linearly, and the ROI can be harder to find.
IT has to balance enterprise controls using TEM with user expectations.
Like with any other management processes involving smartphones, IT has to balance enterprise controls using TEM (i.e., potential cost savings) with user expectations. Blended work and personal usage happens even on many corporate-owned devices, and users may see that as a major benefit, even if it isn't officially part of their compensation packages. Restricting usage could be a significant annoyance, and IT should involve human resources and legal departments in these policy decisions.
Next Steps
Clear TEM policies demystify BYOD reimbursement
Cut IT costs with mobile expense management
Why employees shouldn't fear TEM
Dig Deeper on Enterprise mobility strategy and policy