Get started
Bring yourself up to speed with our introductory content.
Top enterprise iPad questions facing IT: management, apps and security
IT pros have a host of questions when it comes to enterprise iPad use. We answer some of the biggest iPad questions about management, apps and security.
In the enterprise, iPad use holds a lot of promise. But it's far from a slam dunk.
Apple iPads help mobile workers stay connected and let them keep important documents and presentations right at their fingertips. And there are thousands of apps designed to improve productivity and increase efficiency.

Download this free guide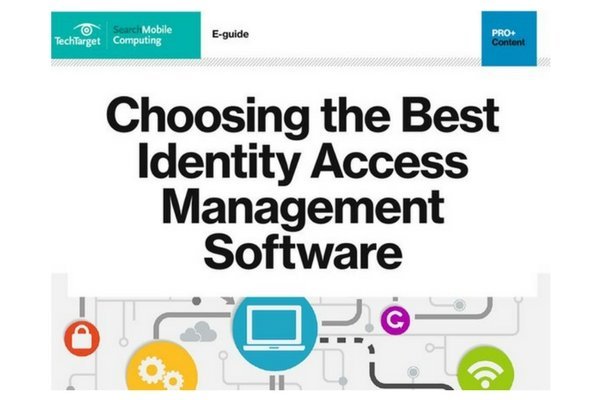 PDF: How to Choose the Best Identity Access Management Software
Since mobility is a vital element in almost every modern IT shop, today's comprehensive IAM platforms should feature capabilities enabled by a mobile environment. Save this PDF to help prioritize which capabilities your business needs in IAM software.
By submitting your personal information, you agree that TechTarget and its partners may contact you regarding relevant content, products and special offers.
You also agree that your personal information may be transferred and processed in the United States, and that you have read and agree to the Terms of Use and the Privacy Policy.
It's difficult for IT pros to manage the iPad, however, because the device doesn't work well with most traditional endpoint management tools. The iPad has also drawn some complaints from users who take issue with the lack of quality accessories, such as physical keyboards. This FAQ will answer some of the most common iPad questions about enterprise iPad use and management.
What purpose does the iPad serve in the enterprise?
iPads and other tablets in the enterprise can be very useful when managed correctly and put to work for the right purposes. The iPad is great for employees in sales, who can easily show presentations, pull up documents and edit customer relationship management data. With its 9.7-inch display and the ease with which users can share documents, the iPad also provides easy video and Web conferencing on the go. And of course, the iPad is great for employees who want easy, lightweight access to corporate email when they're on the road, in meetings or even home on the couch.
What are some good enterprise iPad apps?
Some of the best iPad business apps are ones that your end users might already have for personal use. Skype, for example, lets users make phone calls, hold conference calls and even take part in video conferencing. Dropbox, another popular app, allows for synchronization of files across devices, so users can create documents on their work PCs and access them later on their iPads. Other apps that are great for business include PDF viewers and document and spreadsheet editors.
How can IT manage iPads in the enterprise?
Enterprise iPad Configuration Profiles can help IT manage iPads. Configuration profiles let admins decide how iOS devices will work together, offer more control over apps and provide password-enforcement capabilities. Admins can also use the iPhone Configuration Utility (iCU) to build, change and deploy configuration profiles. With the iCU, admins can deploy configuration profiles in a number of different ways: by connecting the device to a computer running the profile, or by sending the profile through a Web server or email.
Can IT manage iPads with Active Directory?
The short answer is "no." There are some iPad Active Directory management options, but they don't offer the same level of control that Active Directory (AD) has over PCs. Some features of AD can help IT enforce strong iPad password policies, for example, but that doesn't really help when it comes to the ins and outs of managing a large number of iPads. The unfortunate reality is that Active Directory and the iPad just aren't built to work together.
What are the most common enterprise iPad complaints?
There are three main iPad complaints from end users and IT alike when it comes to business use: limited support from IT, how difficult it is to manage the devices and the lack of quality accessories. When it comes to app support, Apple's App Store has hundreds of thousands of applications, but admins can't be expected to manage apps that aren't relevant to the enterprise. IT should instead focus on supporting a small group of apps that are pertinent to the company. And regarding management difficulties, emerging third-party options will allow for the setup of simple configuration policies.
Dig Deeper on Apple iOS in the enterprise