Share this item with your network:
Enterprise wearables have a long way to go

designsoliman - Fotolia
Three steps to a successful mobile initiative
A successful mobile initiative requires changes to core business process -- an obstacle that's hard, but not impossible, to overcome.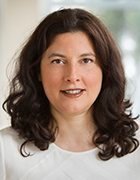 By
It's 2016. The world is mobile. Most companies offer email access and a handful of other apps. But few have taken the plunge to become truly mobile enterprises, where employees can consume a majority of their companies' applications and services on their devices of choice.
Why is getting there so hard? In the past, mobility was a second-class citizen. Devices didn't offer the processing power, screen size or input mechanisms to get real work done. But today, the lines between PCs and mobile devices have blurred. There are still differences between PC and mobile operating systems that require companies to write separate versions of applications for mobile use, but even this challenge will slowly fade away. At least one company, Microsoft, presents a vision in which developers can write once for the Universal Windows Platform and the applications run on all Windows 10 device types, including smartphones, tablets, PCs, XBox and HoloLens.
What's really holding organizations back is that a successful mobile initiative requires changes to overall business processes. It's about moving beyond replicating or extending PC apps and instead taking advantage of all the new features and functions that mobile devices provide, such as location awareness, messaging and image capture.
Here are three steps companies should take to get started:
Identify how a mobile initiative can affect the company's key performance indicators (KPIs). Every organization has a set of quantified annual goals regarding operating costs, revenue and other metrics. IT and the app development team should work with each business unit to understand how mobilizing apps and workflows can better support these goals. Examples include better collateral distribution for sales, updated field service apps to increase productivity and improved billing software to reduce the number of customer service calls.
Prioritize mobility projects. Once IT identifies the projects that could potentially move the needle for the company, it must rank them on these criteria:
For example, it's a great idea to improve the customer experience (and therefore drive business value) by enabling mobile point of sale. Doing so requires upgrades to certain systems, however, so IT must then assess its readiness for these tasks. If the company doesn't have the budget or a scheduled project to make those upgrades, the work won't happen.
A successful mobile initiative requires changes to overall business processes.
Don't get hung up on app development. There's no one-size-fits-all way to build and deploy mobile apps. A company can adopt mobile versions of vendors' software, purchase software-as-a-service apps or build its own, which could be native, cross-platform or responsive Web apps. In most organizations, a mobile initiative will rely on a combination of off-the-shelf and in-house apps.
What's important is figuring out what each app's tasks are and what data needs to be accessible. These answers make it easier to select the right model for each type of application. For example, viewing a static schedule might be a reasonable experience to offer on the mobile Web, but an application that requires data from several back-end systems should be a native experience.
These are just a few steps that a company should complete to become a truly mobile enterprise. The keys to success are defining how the mobile initiative will offer business value, building a few quick wins to drive user interest and constantly iterating on apps to support KPIs.
This article originally appeared in the February issue of the Modern Mobility e-zine.
Next Steps
Learn why both native mobile apps and rich Web experiences have a place in the enterprise.
Dig Deeper on Enterprise mobility strategy and policy