Rawpixel - Fotolia
Surface Pro 4 vs. iPad Pro in the battle for enterprise supremacy
The Surface Pro 4 brings Windows 10 to the table. The iPad Pro offers a better user experience. Which one is the right fit for your organization?
The battle between Microsoft and Apple takes to the tablet arena with the Surface Pro 4 vs. iPad Pro.
These mega-sized tablets might look alike, but beneath the surface, they differ in a number of ways. IT administrators planning to incorporate one of these tablets had better know what they're getting into before choosing sides.
Surface Pro runs a full-fledged version of Windows 10 Professional so admins can manage the tablets like laptops. They integrate with Active Directory, Exchange, SharePoint and other critical systems out of the box, so there is no need for special administrative software or services.
The iPad Pro runs iOS, a mobile OS without the power or capabilities of a full desktop system such as Windows or even OS X. The tablet does not let users access the local file system, nor does it provide the same robust support for multitasking as a desktop OS.
The good and bad of running Windows 10
These mega-sized tablets look alike and act alike, but beneath the surface, they differ in a number of ways.
The Surface Pro is portable and runs Windows 10, which appeals not only to IT, but also to users who prefer the Windows ecosystem and who want to work the same way wherever they are. Users can accomplish many of the same tasks they perform at their desktops with the added benefit of touchscreen and stylus support. And they have access to all the Windows-based applications they use on their desktops; applications that continue to dominate the enterprise.
On the other hand, Windows 10 is often too complicated for what some users need, especially in the field, and requires more maintenance and updating. Plus Windows is more susceptible to viruses and spyware than iOS. Apple removed much of the complexity in iOS to make users who have access to the right apps more productive because they can focus on the tasks at hand, rather than keeping their systems running.
The trouble with non-Windows devices
Windows remains the dominating force in enterprise networks, and incorporating non-Windows devices usually results in a few pain points. Even so, the iPad Pro comes with advantages, particularly the Apple ecosystem, which allows users to easily integrate with other Apple devices and services, ranging from the App Store to AirDrop to Apple TV.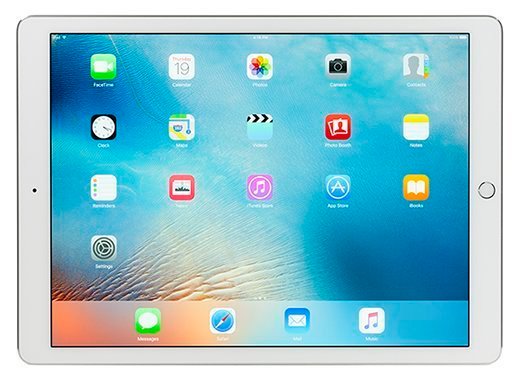 Many IT admins have already incorporated iPhones and iPads into their networks. And Apple has added native features to iOS devices to make them easier to integrate into common enterprise systems. Organizations that have already integrated iOS devices into their networks should have little problem adding iPad Pro to the mix.
Five years ago, the argument that Surface Pro runs a full-fledged Windows OS carried more weight in corporate networks. Now it might not be enough of a factor on its own to warrant the Microsoft tablet over Apple's version.
Surface Pro 4 vs. iPad Pro hardware comparison
The iPad Pro comes with either a 9.7-inch or a 12.9-inch monitor. It also ranges in weight between .96 and 1.59 pounds, supports both Wi-Fi and cellular connections and claims a battery life of up to 10 hours.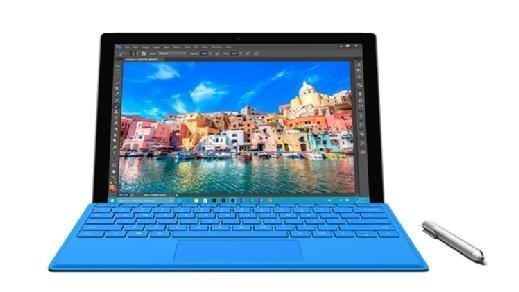 The Surface Pro provides only one monitor, 12.3 inches, and even its lightest version weighs more than the heaviest iPad Pro. The Surface Pro claims a maximum battery life of only nine hours.
The Surface Pro offers more processor and storage options, with a maximum storage capability of 1TB. The maximum storage available to the iPad Pro is only 256 GB. The Surface Pro also provides multiple ports, including a full sized USB 3.0 connection, while the iPad Pro comes with a Lightning connector and headset jack only.
Other differences, such as the cameras and speakers, influence acceptable user experience (UX) standards. The decision comes down to evaluating the needs of individual users. If they require devices with more than 256 GB of storage that can connect to USB peripherals, the Surface Pro is the way to go. On the other hand, if users require a higher degree of portability, larger screen sizes and rely more heavily on cloud services, iPad Pro might be the better choice.
Speaking of user experience
The iPad Pro has an edge over the Surface Pro in terms of UX because users have already accepted Apple's reputation for putting UX at the forefront of its design and innovation.
Right or wrong, Microsoft is generally considered to be lagging in terms of UX. The company has also had limited success in convincing customers Windows goes hand-in-hand with portability. Yet Microsoft was the first to market with a mega-tablet, and Windows 10 makes it a natural fit for the enterprise and users well versed in the Windows ecosystem.
What's it going to cost?
Evaluating tablet costs can be tricky especially when it comes to the Surface Pro 4 vs. iPad Pro. In the United States, the iPad Pro ranges from $599 to $1,129 and the Surface Pro ranges from $899 to $1,599. The exact cost depends on which features IT wants to include.
For example, a 12.9-inch iPad Pro with an A9X processor and 128 GB of storage, but without cellular support, is currently listed for $899. A Surface Pro with an Intel Core i5 processor and the same amount of storage comes in at $849. The Surface Pro also includes a stylus. The Apple Pencil costs an extra $99.
The price of the device itself is only part of the equation. IT must also take the total cost of ownership into account. This includes what it costs to implement and support the devices as well as provide the apps they need to run.
For instance, the Surface Pro might initially be quicker and easier to integrate into an existing network, which reduces the initial price, but the iPad Pro should have fewer long-term maintenance issues and support calls, lowering long-term costs. The savings could be lost in a hurry, however, if developers must create iOS-based apps to support legacy systems.