Problem solve
Get help with specific problems with your technologies, process and projects.
Introduction to iPad administration
You can use Apple Configurator and over-the-air methods to send configuration profiles to iPads, giving you more control over iPad administration.
The key to transforming the iPad from a consumer device to an enterprise workhorse is the ability to administer the device's configuration.
The iPad has become the standard tablet in the enterprise. Although Android is making inroads and Microsoft wants Windows tablets such as the Surface to rule the boardroom, it's still Apple's game. More iPads have made their way into organizations with employees who want to use them for vertical applications, meetings and as a general second screen, so IT needs to have some control over iPad administration.

Download this free guide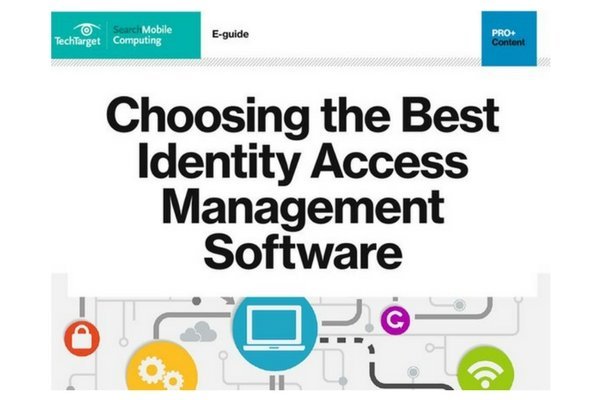 PDF: How to Choose the Best Identity Access Management Software
Since mobility is a vital element in almost every modern IT shop, today's comprehensive IAM platforms should feature capabilities enabled by a mobile environment. Save this PDF to help prioritize which capabilities your business needs in IAM software.
The way you configure the iPads in your organization will depend on your security requirements, use cases and how you'll deal with asset management through the lifecycle of the device.
iPhone vs. iPad administration
The differences between iPads and iPhones are few when it comes to the operating system. You use the same interface to manage both, but they are not the same device. The iPad has a completely different set of apps available to it, allowing it to run those designed for both the iPad and iPhone. Apple iPad owners often have iPhones as well, so you'll want to ensure you treat these as separate devices because users may have different goals for each.
Apple generally has its own way of doing things, and device management is no different. You can use configuration profiles for iPad administration, similar to the way you use Group Policy to manage Windows computers, but the level of control you have over iPads with configuration profiles isn't as deep. You can take actions to lock out the App Store, install certificates, disable features such as Web browsing and instant messaging, and even lock down the screen to a single app in kiosk situations. The configuration profile also enables you to preconfigure accounts such as the mail client, Wi-Fi networks, and virtual private networks.
The configuration profile is really just an XML file that contains the custom details about the settings required for the iPad. To distribute these settings, an Apple utility called Apple Configurator has three modes -- Prepare, Supervise and Assign -- that follow the lifecycle of the tablet.
The Prepare section concentrates on device deployment. You can configure settings, including which iOS versions, apps and profiles are allowed on the device. You can also build a profile in Configurator and add it to the settings. Your "golden image" of the standard iPad setup can be included in a single backup and restored to multiple devices to create consistency. Although configuration profiles are not included in the backup and restore process, the settings those profiles apply will be maintained.
To lock an app to the screen, control which user is assigned to which iPad, or control documents, you'll want to use the Supervise section. You can check devices in and out, maintain the files and settings for a specific user at check-in, apply settings based on groups and control paid Volume Purchasing Program apps. If the device is for personal use in a bring your own device (BYOD) scenario or you will not be maintaining personal data, it's not likely that you'll use the Supervise section.
If you support BYOD or just want to get devices enrolled quickly without needing them in-hand, you can push the configuration profile through email or a website. The website will need to authenticate the users via integration with your directory service, then the website pushes the configuration profile to devices. To support security, the first profile using regular HTTP will then certify the encrypted profile via the certificate authority. The certificate must be issued by Apple, which requires you to enroll in either the developer or enterprise program. This can take several weeks to obtain, so give yourself plenty of time before you decide to push the over-the-air option.
You can control some of the same settings you control from the configuration profile through Microsoft Exchange ActiveSync, but you'll lose some key features, such as app control. Once you delve into the options, you may find that mobile device management tools are simpler to use and add better management options to the settings. Still, everything you need to start iPad administration is available to you.
Dig Deeper on Apple iOS in the enterprise