Share this item with your network:
Mobile compliance brings more IT complexity

bloomua - Fotolia
Get started
Bring yourself up to speed with our introductory content.
How Universal Windows Platform apps work
Microsoft's Universal Windows Platform promises apps that can run on any Windows device, from a PC to HoloLens. But in the enterprise, interest in UWP apps is muted.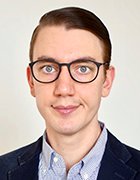 By
Windows 10 introduced a new application approach called the Universal Windows Platform. Let's dig into what's so universal about it.
The Universal Windows Platform (UWP) means Windows 10 is the same operating system across all different types of devices: desktops and laptops, smartphones and ARM tablets, Internet of Things devices, Xbox and even Microsoft HoloLens and Surface Hub. UWP apps also run across all these devices, and they come from the Windows Store, packaged in the same .appx file format as other Windows mobile apps.
UWP apps have a lot in common with modern mobile apps. IT can deliver them from a curated, centrally managed store, with special policies for distributing in-house enterprise apps. The apps don't conflict with each other, and they install and uninstall instantly. The platform tightly controls their interaction with user data. For example, it can prevent apps from reading each data from other apps and from the device itself. Apps also aren't allowed to modify the operating system.
For end users, UWP apps have mobile-friendly features such as Live Tiles, notifications, cloud syncing, in-app purchasing and the ability to share data through built-in integrations with the Photos app, social media services and more.
Inside the Universal Windows Platform
Although they have these universal features, UWP apps can vary in significant ways based on a specific device's form factor. These differences are important because they help avoid the problems that occurred when Windows 8 came out and forced desktop users to interact with an interface meant for tablets.
A single universal app can accommodate different display sizes and device types.
Fortunately, developers can now target UWP apps to different device families -- for instance, just to desktops and laptops, or only to Xboxes. Most families have their own specialized APIs, which typically provide apps with access to hardware features. For example, a phone will have APIs for GPS, but a desktop might not. On desktops and laptops, UWP apps can access Win32 and .NET APIs.
A single Universal Windows Platform app can accommodate different display sizes and device types. Windows 10 automatically adjusts the apps to fit the appropriate form factor. Most importantly, UWP apps can support multiple input types, and Windows 10's new Continuum feature allows apps to dynamically adjust to different inputs. Apps on 2-in-1 convertible devices can switch between touchscreen and mouse-and-keyboard modes. And a Windows 10 phone can connect to an external display, mouse and keyboard, so users can interact with apps like they're on a desktop.
Universal Windows Platform bridges the app gap
Microsoft is gradually introducing a set of bridges to help developers convert a variety of traditional apps -- including Web, Apple iOS, Android and classic Windows apps -- to the Universal Windows Platform. The important question is, will businesses adopt these UWP apps?
Microsoft customers use millions of classic Win32 desktop applications, and the UWP bridge will likely only convert a small number of those. For Web apps, there's no pressing need for businesses to make any changes, because they already work fine on desktops. For phones and ARM-based tablets, Microsoft lags behind iOS and Android, so the market for universal apps will be small there.
Even though interest in UWP apps is muted, businesses are starting to become interested in Windows 10 for its security and management improvements. As companies move to Windows 10 and support more diverse device types this year, the future of the Universal Windows Platform will more clearly come into focus.
This article originally appeared in the January issue of the Modern Mobility e-zine.
Dig Deeper on Enterprise mobile app strategy