Share this item with your network:
SMB mobile strategies hit roadblocks

oporkka - Fotolia
Get to know mobile app dev tools from the major ISVs
The big four independent software vendors -- IBM, Microsoft, Oracle and SAP -- are getting in on the mobile app dev game with new tools. There are several that IT pros can give a spin.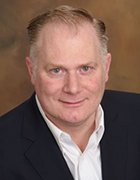 By
As more organizations rely on core business applications, the major independent software vendors have made a lot of progress in empowering developers and customers with the appropriate tools for their mobility initiatives.
Organizations that run business apps from the likes of IBM, Microsoft, SAP or Oracle have likely started mobilizing them. These vendors have only recently started offering pre-packaged mobile applications as well as tools to help companies mobilize their existing apps.
IBM
After acquiring cross-platform development vendor Worklight in 2012, IBM launched a wide range of mobility tools under its MobileFirst portfolio. The company's mobility strategy centers on analytics, application development, cloud computing infrastructure and enterprise mobility management. By integrating these technologies, and adding mobile backend as a service (MBaaS) and rapid mobile app dev tools, MobileFirst offers powerful options for infrastructure and app modernization.
IBM added support for Apple's Swift programming language to run cloud apps in Mac OS X and Linux server-side environments. IBM also created an event-driven programming service, which uses actions such as mouse clicks or messages from other programs to determine how an app will behave. The service, called Bluemix OpenWhisk, allows developers to build microservices-based applications, meaning developers don't have to spin up a server to run the app. IBM's developer community has welcomed these moves, which make it easier to use enterprise cloud services within mobile apps.
Microsoft
Since Microsoft's new CEO Satya Nadella took the reins in 2014, the company has made progress in integrating Windows, Office 365, Azure, SharePoint and its Visual Studio developer tools to make it easier for developers to build mobile apps. Development for Microsoft's Windows Phone platform has languished behind that of Apple's iOS and Google's Android, however.
That's why Microsoft's acquisition of cross-platform development vendor Xamarin in February was timely. Xamarin's prowess in delivering robust tools for developing native iOS, Android and Windows apps in Microsoft's Visual Studio is key to Microsoft's future. Xamarin apps offer a strong user experience with full access to native APIs, which boosts app performance. Key for developers is the ability to use their existing C# skills and .NET libraries to write the same code across all mobile operating systems and create a shared back end for all versions of an app.
Paired with Azure, Xamarin will enable Microsoft to offer customers all the tools they need to develop apps for all the OSes and devices they support. Shortly after the acquisition, Microsoft wisely chose to offer Xamarin for free to all Visual Studio developers -- helping to persuade customers to center their cross-platform mobile app development around Microsoft's portfolio.
Oracle
Oracle's Mobile Cloud Service (MCS) brings together a mobile app framework, single sign-on functionality and a security container to protect mobile device data. MCS incorporates MBaaS and can seamlessly connect to Oracle's software portfolio as well as to third-party applications.
It's complex to integrate manual business processes with modern mobile platforms.
A separate offering, Oracle's Mobile Application Framework (MAF), is an app development tool that caters to Java developers and fully supports HTML5. It also incorporates solid cross-platform capabilities, Microsoft's Universal Windows Platform, and can provide rich data visualization capabilities. MCS customers can access MAF as well, but there are some restrictions around how developers can build apps. For instance, MCS subscribers must use one or more of the APIs that Mobile Cloud Service provides if they want to build an app with MAF.
Oracle was late to the mobile market, but it has done a good job integrating components of its flagship Fusion Middleware technology, a suite of application infrastructure products. Oracle's differentiation is its ability to integrate key enterprise features into a holistic and feature-rich cloud-based mobile platform.
SAP
SAP acquired mobile enterprise application platform vendor Syclo as well as several software as a service (SaaS) vendors that help boost its cloud business. That's important to its app dev strategy because the company's HANA Cloud Platform can support web app development services and mobile application development platforms (MADPs). MADPs are essential mobile app dev tools that also help design, test, deploy and distribute cross-platform mobile apps.
SAP also cemented an important partnership with Apple through which the vendors will collaborate to develop native iOS apps for SAP customers. And a new Apple SDK for HANA will enable developers to build iOS apps that can tap into SAP systems and access data in real time.
SAP has positioned its application development portfolio to ensure that customers can keep their business processes on premises and to allow end users to consume a high-quality user experience in the cloud on the devices of their choosing.
Don't sit on the sidelines
To choose a development approach, IT pros must take into account budget, project timeframe, target audience and application functionality. It's complex to integrate manual business processes with modern mobile platforms.
It can also be costly as companies abandon many legacy applications, and developing new mobile apps requires specialized skills. Businesses should experiment with these vendors' products to help accelerate their mobility initiatives while extracting additional value from existing application investments.
This article originally appeared in the September issue of the Modern Mobility e-zine.
Dig Deeper on Mobile enterprise application development