Share this item with your network:
App dev tools strengthen Amazon mobility market play

chris - Fotolia
Manage
Learn to apply best practices and optimize your operations.
Four ways a mobility project can transform your business
To truly embrace mobility, rethink the way organizations do business. With a well-planned mobility project, IT can help companies increase revenue and make employees more productive.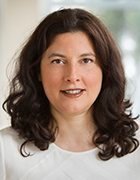 By
Virtually all business leaders recognize that change is important and necessary. Products change, customers change and competitors change. The business world is constantly in flux.
That's why a successful mobile project transforms business processes. Winning mobile strategies don't simply replicate existing processes for new form factors. The best mobile experiences change the way your employees work and the way customers experience your brand.
To improve business processes, some companies embrace built-in device features such as location-based services and the camera. Others use sensors and wearables to gather information and feed new insight into workflows.
Here are a few other ways companies are using a mobility project to transform the way they do business:
Create strong user experiences that increase revenue. A mobility project provides an opportunity to grow revenue by making it easier to consume products and services in new ways. For example, Levi's Stadium in Santa Clara, Calif. wanted to change the fan experience through the use of beacons and a mobile app for buying tickets and parking passes, ordering food, navigating the building and viewing high-definition video replays of the events it hosts. The app made attending a game easier for users, but it also increased food and beverage orders for the stadium.
In the enterprise, mobile customer relationship management or document editing apps can make it easier for traveling sales employees to complete contracts and close deals in the field.
Digitize workflows to increase employee productivity. Moving away from paper documents -- one of the first mobility project use cases companies adopt -- improves data accuracy and allows users to capture new data such as images, time and location.
With a tablet app that replaced a paper-based routing and logging system for employees, Daily Disposal Services, a waste management company based in San Diego, improved data accuracy by 4%, according to a Samsung case study. The company started with paper replacement and quickly realized the new functions a mobile app could provide. The app evolved into a way to optimize trucking routes, saving nearly an hour of travel time per vehicle and reducing the number of trucks it needed to serve an area.
Improve communications. Some companies service the customer more effectively by providing their own employees with better access to corporate information on mobile devices. Healthcare facilities, for example, provide a variety of care applications, including map navigation, asset management and patient engagement apps.
The best mobile experiences change the way your employees work and the way customers experience your brand.
For example, Beth Israel Deaconess Medical Center (BIDMC) in Boston uses iPads to transform emergency room and intensive care unit (ICU) operations, according to BIDMC researchers. It built mobile apps to support bedside documentation, order entry and image capture and retrieval. The hospital also built a Web app called MyICU that allows patients and their family members to access information about their doctors, ask questions and learn about the procedures and equipment in their rooms.
Collect new data for new insight. Connected sensors and mobile apps provide an unprecedented level of visibility into the health and status of equipment. Manufacturing is one area where the Internet of Things and mobility change the economics of the business with predictive maintenance and advanced supply chain tracking. For example, mobile software from industrial vendors can provide plant managers with access to data about equipment and production line efficiency, data visualization tools and alerts from any location at a lower cost than traditional systems.
Today, Toyota uses sensors to detect production errors in real time at its Alabama plant, as explained in my firm's January 2014 report "Building Smarter Manufacturing With The Internet of Things." With improved troubleshooting capabilities, the auto manufacturer has minimized rework and scrap rates via the mobility project, which has resulted in an annual cost savings of $550,000.
Change is difficult for most organizations, and rapid change with an unknown outcome is even harder. As organizations slowly accept the potential risks, however, that leads to incremental changes, and companies that don't get on board are left behind. Fortunately, enterprise mobility provides a unique opportunity for companies to improve workflows and create new market-defining experiences.
This article originally appeared in the April issue of the Modern Mobility e-zine.
Dig Deeper on Enterprise mobility strategy and policy