Share this item with your network:
How a mobile center of excellence can jumpstart your strategy

ra2 studio - Fotolia
Explore types of mobile app development platforms
Smaller organizations without development expertise may use low-code tools, but large enterprises will need agnostic platforms that come with back-end hooks.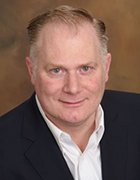 By
The right mobile app development platform can empower organizations by helping them create the applications their employees need to perform their jobs well. There are a variety of different options to help developers and IT administrators efficiently and effectively build applications across a multitude of device types and platforms.
The mobile app development market breaks down into two main categories: low- or no-code tools for non-experts (also known as rapid mobile application development), and more complex mobile app development platforms that integrate with back-end resources.
Expertise not required
Rapid mobile application development (RMAD) can offer someone with few development skills the ability to quickly and easily create an application. These providers offer click-and-build app development features designed for non-coders and even business analysts. Their tools are great options for mobile app development because they add speed to the process, are intuitive to use and won't break the bank.
MADPs allow businesses to save on infrastructure maintenance and management costs.
For organizations that want even less complicated app development, mobilizing electronic forms that employees use for data entry is a great place to start. Form-based apps include point-of-sale applications with signature and barcode capture capabilities, for example. These kinds of apps can offer quick return on investment (ROI) and immediate business benefits when IT makes them available on mobile devices. Mobilizing forms can save time, particularly for remote workforces that regularly perform form-based tasks such as inspections.
Integrated app dev platforms
A large enterprise with significant application investments will benefit from a platform-based approach to app development. Mobile app development platforms (MADPs) can deliver significant ROI by offering scalable and flexible back ends on top of which developers can build applications. This integrated approach can drastically simplify the complexity typically associated with the creation, setup and operation of a back end for any application. Most mobile applications need similar feature sets to each other for their back ends, and a mobile development platform offers a consistent and unified way to access these different services via their software development kits.
Who are the players?
RMAD: Alpha Software, Capriza, Reddo Mobility, StarMobile, PowWow Mobile, SkyGiraffe
Mobile forms: Canvas Solutions, Formotus, ProntoForms
MADP: Appcelerator, IBM, Kony, Sencha, SAP, Xamarin
MADPs typically feature on-premises equipment, such as databases and application and Web servers, and they connect with cloud services to streamline integration with legacy applications. The key to their back-end integration is their ability to produce modern Web and mobile applications that IT can deploy in any cloud. MADPs effectively blend the following concepts:
Mobile backend as a service, to allow developers to use a cloud back end to build mobile, desktop or Web apps;
Platform as a service, responsible for executing the code, managing the application runtime and giving developers a way to test, deploy, host and maintain applications;
Infrastructure as a service, the underlying servers, storage, networks and operating systems that power it all.
An integrated mobile app development platform elegantly weaves these together while allowing developers to focus on client-side code and the user experience, rather than having to worry about setting up, configuring and managing a server's infrastructure. This also allows businesses to save on infrastructure maintenance and management costs. Using a common platform for all mobile apps can also bridge the divide in feature parity between cloud and on-premises deployments.
Application development tools and platforms can drastically streamline processes that are typically manual, which results in more reliable, cost-effective and feature-rich mobile apps.
This article originally appeared in the May issue of the Modern Mobility e-zine.
Next Steps
Learn what the future holds for MADPs and codeless app development.
You should know how MADPs fit in to EMM.
Learn what to look for in an MADP.
Dig Deeper on Mobile enterprise application development