Share this item with your network:
Will 2-in-1 devices finally disrupt the enterprise?

Fotolia
Enterprise file-sharing technology requires mobile app integration
EFSS platforms are critical to enabling today's mobile workers. But to be truly successful, file-sharing apps must integrate with other apps to allow for document manipulation.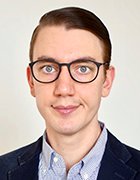 By
Just a few years ago, IT leaders fretted about the "Dropbox problem," with employees using consumer cloud services to store and share corporate content. Today, enterprise file sync and share is a widely deployed, must-have application.
Business users are highly mobile and work from many different devices, making enterprise file sync-and-share (EFSS) applications an essential tool for accessing data. In fact, 45% of IT departments had or were planning to support enterprise file-sharing as of last year, according to IDC. By many measures, EFSS is already one of the big successes of the mobile and cloud era. Given that we're still in the early stages of overall enterprise mobility, however, EFSS is really just getting started.
When users started adopting iOS and Android devices en masse, they quickly found that accessing files on mobile devices was very different than on desktops. There's no traditional file system users can access and there's no built in way to access shared network drives or repositories such as Microsoft SharePoint. Traditional file sharing systems have other drawbacks, too: storage quotas, file size restrictions, VPN requirements and more.
EFSS is often one of the first apps that IT rolls out to the majority of users.
Consumer file sync-and-share products such as Dropbox provide a convenient and free answer to these problems. They replicate and sync files from one desktop to another, provide gigabytes or terabytes of storage and are accessible without a VPN and from mobile devices.
EFSS offerings take all these essential capabilities and add IT management and security features, including:
control over how and when users access and share files;
encryption, remote wipe and user authentication;
control over where data is stored (in the public cloud or in on-premises nodes);
connections to existing back-end data repositories, such as file servers or SharePoint.
Putting data to work
The ability to access data doesn't really accomplish much on its own. Users must be able to open and manipulate files in other applications to make them useful. When desktops sync files locally, the desktop OS itself provides all the integration necessary to do this. Mobile devices, however, require more direct integrations between apps to provide a good user experience.
Most EFSS mobile apps have built-in document viewers and basic OS features allow users to open these documents in other apps, but saving files back to the EFSS service can quickly become cumbersome. A better solution is for document editing apps to integrate directly with EFSS APIs, either on the device or in the cloud.
One significant development for mobile productivity with EFSS is the introduction of mobile versions of Microsoft Office apps. Previously, some EFSS providers attempted to build their own document editing apps, but now many tools integrate with the Office apps instead.
What is enterprise file sync and share?
Enterprise file sync and share is a service that allows users to save files in cloud or on-premises storage and then access them on other desktop and mobile computing devices.
Check out the full definition from WhatIs.com.
Web-based access to EFSS can also benefit from integrations. Instead of downloading, editing and re-uploading documents, some EFSS web apps allow users to open documents directly into Microsoft Office Online or into local Office apps. They then save changes back to the original location automatically.
EFSS enables collaboration as well, with capabilities ranging from version control and conflict resolution to real-time co-editing and chat.
The rights stuff
There are many competitors in the EFSS market. There are standalone offerings such as Box and Dropbox; some are part of Microsoft Office, Google Apps and other large suites; and others come from enterprise mobility management (EMM) vendors. Many offerings share the basic features of mobile access and desktop syncing, but mobile integrations, collaboration capabilities and workflow processes can vary widely.
EFSS is often one of the first apps that IT rolls out to the majority of users and there are several emerging trends. A new generation of digital rights management tools seek to encrypt, track and control documents that users email or otherwise share outside of corporate- approved platforms. These products include Microsoft's Azure Active Directory Rights Management Service and Vera, a document tracking startup. Another growing trend is the ability for some EFSS clients to support users' work and personal accounts simultaneously.
Plus, EFSS integration with EMM continues to evolve as mobile device capabilities improve. Some vendors take advantage of devices' built-in management frameworks, but because EFSS adoption outpaces that of EMM, other vendors are pursuing ways to verify the integrity of mobile devices, even when an organization isn't using EMM.
This article originally appeared in the June issue of the Modern Mobility e-zine.
Next Steps
How to choose an EFSS vendor for your organization
Handbook: How ECM and EFSS protect data
Dig Deeper on Mobile data, back-end services and infrastructure