Share this item with your network:
The key to end-user computing
iQoncept - Fotolia
Enterprise app stores improve mobile app discovery, provisioning
There are plenty of ways to get mobile apps to users nowadays. With an efficient app provisioning and launching process, enterprise stores may be just the ticket.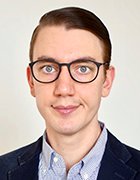 By
At their core, enterprise app stores are just another way for users to install or launch apps -- something that has been happening for years. But they are also an example of the powerful effects that consumerization still has on IT, and an opportunity to make processes more efficient and user-friendly.
Provisioning applications used to be a long process. Users submitted a help desk ticket and then waited hours or even days to get access. In the worst cases, they had to wait for an IT admin to come to their desk and physically install software on their computer.
App launcher interfaces, self-service portals and approval workflows have been a part of application management products for decades. The emergence of consumer mobility late last decade introduced the app store concept as we know it. Thanks to the Apple App Store and Google Play, users became accustomed to a friendly interface with icons, search, reviews and a large selection. Most importantly, users could download and begin using any of these apps immediately.
Enterprise app stores are a natural fit for mobility.
Soon enough, enterprise end-user computing products adopted this concept, adding a friendly user interface to various types of management software. A degree of automation for provisioning and approval workflows also helped enterprise app stores create a better experience.
By increasing the efficiency of the app discovery, provisioning and launching process, enterprise app stores can be important tools. Adoption is still uneven, however.
Where app stores make sense
Enterprise app stores are a natural fit for mobility. There is no legacy app distribution model to replace, and mobility and app stores have been associated from the beginning. Organizations that embrace mobility and have more than a few apps find an app store is the most obvious option for distribution.
Do you know what it takes to provide mobile security? Take this quiz on the differences in mobile OSes, containerization, data encryption and more.
Corporate app stores can host in-house, private apps. They can also refer users to apps in public app stores, which is useful because less-popular public apps can be hard for users to find on their own. App stores can help encourage adoption of newly developed apps, and some even include consumer-inspired features such as the ability for users to write reviews.
An app store for web and software-as-a-service apps can be as simple as a collection of shortcuts on a webpage, but many also provide for single sign-on to apps.
Enterprise app stores also exist for desktop applications, often integrating with traditional software deployment or application virtualization products. They are still nascent, however, because most companies already have desktop application delivery procedures in place.
Identity brings everything together
Identity and access management is a key component of any enterprise app store. It allows IT to make different apps available to different users and groups, using role-based access controls. For applications that support it, identity and access management products can also automatically provision new user accounts in app services when they are requested.
Some enterprise app stores bring mobile, web and desktop applications together in a single interface. When a user launches an app, they will be directed to whatever client is most logical for their device -- for example, a mobile app when on a smartphone or tablet; a web app if no native client is available. This capability is a component of emerging workspace management products, which seek to aggregate management for diverse devices, applications and data sources.
For now, though, enterprise app stores are most likely to be found as part of mobility and identity management efforts.
Next Steps
IT can take control with company app stores
Encryption lessons from the Apple App Store
Private app stores offer another way to deliver mobile apps
Dig Deeper on Application modernization and mobile app delivery