ras-slava - Fotolia
BlackBerry-Good deal pushes company toward mobile services market peak
BlackBerry is moving from a hardware focus to a software focus. Thanks in part to its acquisition of Good Technology, the company is poised for a smooth transition.
Once the king of the smartphone jungle, BlackBerry's plummeting sales forced the company to shift its focus toward mobile services, where it is now making a comeback.
Make no mistake about it: The BlackBerry of old, and the handsets that still bear the name, are pushing up daisies. Market share for the once-dominant BlackBerry handsets is now so low -- well under 1% -- it's basically nonexistent. The Classic model, with an actual physical keyboard, is no more. BlackBerry's operating system is on its way out, replaced by Android. End of an era? Yes. End of the world? Let's just relax on that for one second.
The company still produces handsets, mostly for emerging markets and to preserve the value of the hardware end of the business in a potential acquisition calculation. But its future is in software. With the BlackBerry-Good Technology acquisition, the company has some very capable software to help it continue to stake a claim in the services market. BlackBerry almost always makes the shortlist for organizations looking for a new enterprise mobility management (EMM) product.
What's so interesting about Good?
Good has a long history in mobility and is one of the most respected firms in mobile security. It used to be part of Motorola and competed effectively against BlackBerry in both messaging and security services.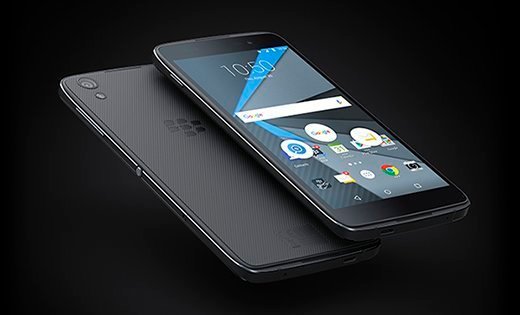 The BlackBerry-Good deal transforms the former competitor into a core element of BlackBerry's multiclient/multi-OS strategy. And BlackBerry's product catalog is now quite comprehensive, with the Good products grouped into five overlapping suites: Secure Management, Secure Enterprise, Secure Collaboration, Secure Mobility and Secure Content. All the suites, which are priced from $3 to $25 per user per month each, include mobile device and application management; the key differences are with respect to security features.
Unfortunately, determining the best option in this complex tier structure is daunting. The best strategy is to evaluate from the top down, and eliminate unneeded capabilities rather than assuming the cheapest option is sufficient. Allow enough time for an evaluation, and don't skip a carefully-monitored pilot deployment. No matter what, those seeking the ultimate BlackBerry security option must pick the Secure Mobility Suite or Secure Content Suite because they have more features, including mobile content management.
Security key in Good product lines
Good's security features include secure access to file-sharing services, software developer's kits and custom app security, two-factor authentication with on-device tokens, and VPN-less secure access to many services. And admins can deploy Good capabilities either on an organization's own servers or as a cloud service. The latter option speeds initial deployment and eases growth and scaling up over time. Good capabilities are available across a broad range of operating systems, including iOS, Android, Windows 10, Mac OS X and BlackBerry 10. Support for at least the first two of these is essential, and supporting the remainder enables comprehensive strategies that simplify the lives of IT managers everywhere. And, yes, Good works well with BYOD.
Adding in secure messaging and new internet of things functionality, it's easy to see how BlackBerry has established itself as one of the most comprehensive and capable suppliers of EMM products and services, mobile security technologies and operational management products.
Dig Deeper on BlackBerry operating system and devices