Get started
Bring yourself up to speed with our introductory content.
A social collaboration software guide for not-so-social IT departments
Consumers are all about social networking, and your organization can be too. Social collaboration software can help employees work more closely together and be more productive.
As they try to live up to the mantra "work smarter, not harder," some organizations are turning to social collaboration software. But these tools don't always make business life easier.

Download this free guide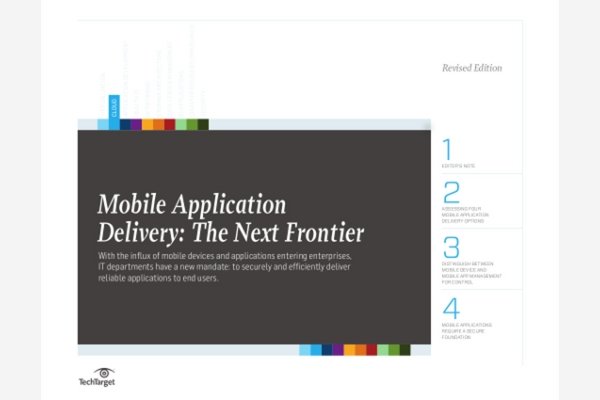 PDF: 17-Page Mobile Application Management Handbook
Experts provide best practices for mobile application delivery and management to help deal with the flood of mobile devices, new applications and data security demands.
Not every business worker is a social butterfly, and sometimes social collaboration software can be hard for employees to use. With the right planning and tools, however, IT can make social collaboration work -- and make users more productive.
What is enterprise social collaboration?
One of a handful of new enterprise technology trends, social collaboration is an attempt to bring together all the knowledge and skills your employees possess and make them available company-wide. These tools also look to bring the benefits of consumer-focused social networks such as Facebook and Twitter to the enterprise.
We already use email and intranets. Isn't that enough?
In an age where everyone is hooked into social media, collaboration has changed. Email isn't as good for collaboration because there can be lag time, and it's also difficult to remember to include all the right people on a thread. For many workers, an intranet can be hard to use, and often it's just a place to post information. As a result, information becomes outdated quickly, and then employees stop using the intranet altogether.
Several vendors offer social collaboration tools that go beyond email and the intranet: Box, IBM Connections, Jive Software Inc., Salesforce Chatter and others bring new document-management and collaboration features designed to help users work better together.
How can IT make social collaboration work in the enterprise?
One of the biggest issues facing enterprise collaboration platforms is that they must live up to the expectations of employees who already use social networks such as Facebook and Twitter. When IT implements social collaboration software that doesn't offer the experience that users want, they aren't going to use it. Good social collaboration software needs to work across enterprise systems, and it needs to be user-friendly. But the real secret to effective collaboration isn't a secret at all: The social collaboration content needs to be relevant to the work users are doing.
What are the downsides to social collaboration software?
When you're starting out with social collaboration in your organization, you might face resistance from workers who aren't familiar with it. Employees who are active on social networking sites will likely take to social collaboration services like ducks to water, and their enthusiasm may encourage others to alter their workflow to include the services.
If users can't overcome their dislike for a social workplace, however, you won't see results from your social collaboration software. It can be hard for users to move away from their old work habits, such as constant emailing, and that unwillingness or inability to change is what hinders adoption.
Dig Deeper on Enterprise mobile app strategy