Manage
Learn to apply best practices and optimize your operations.
Apple Watch pros and cons for enterprise users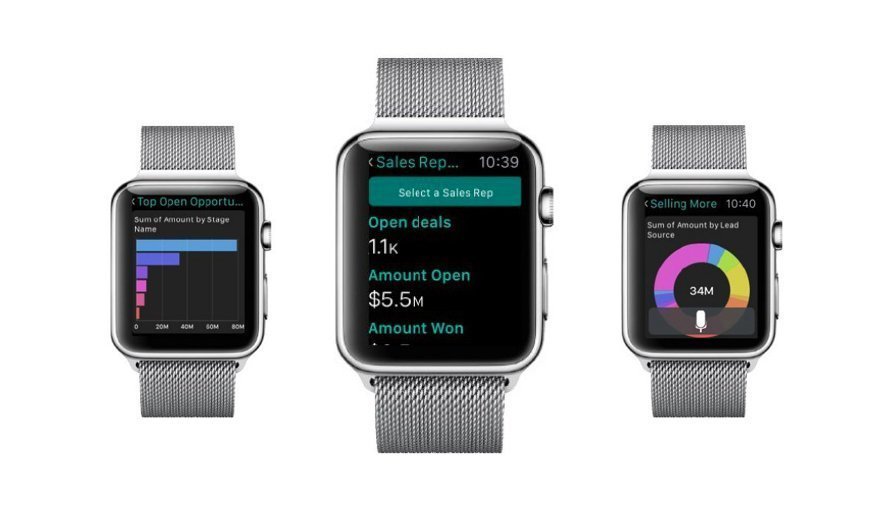 Visual Editor:
Sarah Evans
The Apple Watch comes with 20 native apps. There are already hundreds of third-party apps, and companies are producing new ones all the time. Many of these are useful Apple Watch business apps.
The Apple Watch comes with many of the standard apps users have come to expect on their iPhones, including calendar messaging.
Examples of third-party apps include Salesforce One for Apple Watch, which lets users view real-time business alerts and access key data faster. BetterWorks shows users how they can work toward finishing a project right on their wrists. And Invoice2go lets contractors automatically clock in and out of a job when they enter and exit a certain area.
View All Photo Stories