Evaluate
Weigh the pros and cons of technologies, products and projects you are considering.
Five useful Apple Watch applications for business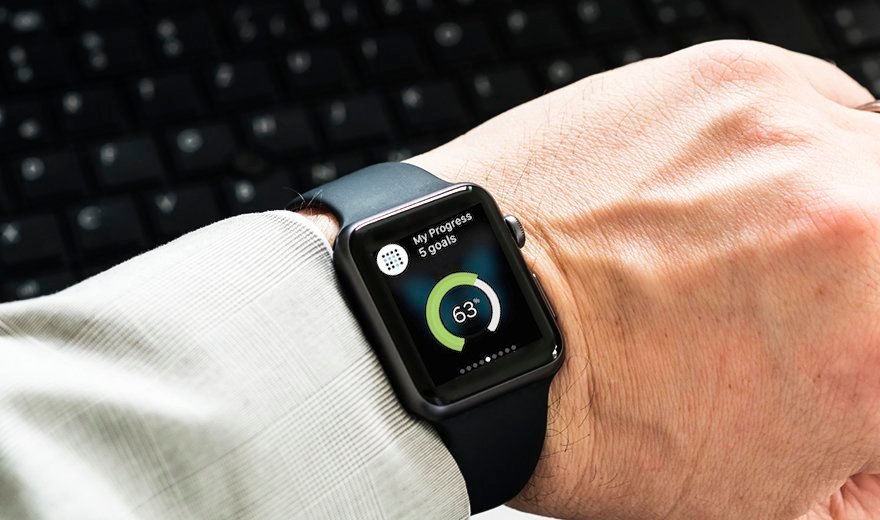 Source:
photo: iStock; app: BetterWorks
Visual Editor:
Sarah Evans/TechTarget
BetterWorks, the maker of an enterprise goal-tracking application, knows how to design apps for iOS. Its head of engineering, Jonathan Cheyer, was part of the team that designed Siri and worked at Apple after it purchased Siri in 2010.
The BetterWorks for Apple Watch app helps employees and their managers track the real-time progress of individual or group goals. The app uses data analysis technology to quantify the percentage of current progress toward goals, which are each represented by a dot on the main display that changes color based on whether the project is on track, needs attention or has fallen behind.
BetterWorks also shows how many people have viewed the goal and allows others to send messages of positive reinforcement. Some employees might not love the invasion of privacy at work, but others might enjoy the collaborative aspect and increased transparency BetterWorks provides.
Another app, CommitTo3, provides a similar service with fewer bells and whistles. As the name suggests, the app asks users to share three goals for the day, which they then check off manually as they complete them, allowing for a smidge more privacy.
View All Photo Stories