Evaluate
Weigh the pros and cons of technologies, products and projects you are considering.
Five useful Apple Watch applications for business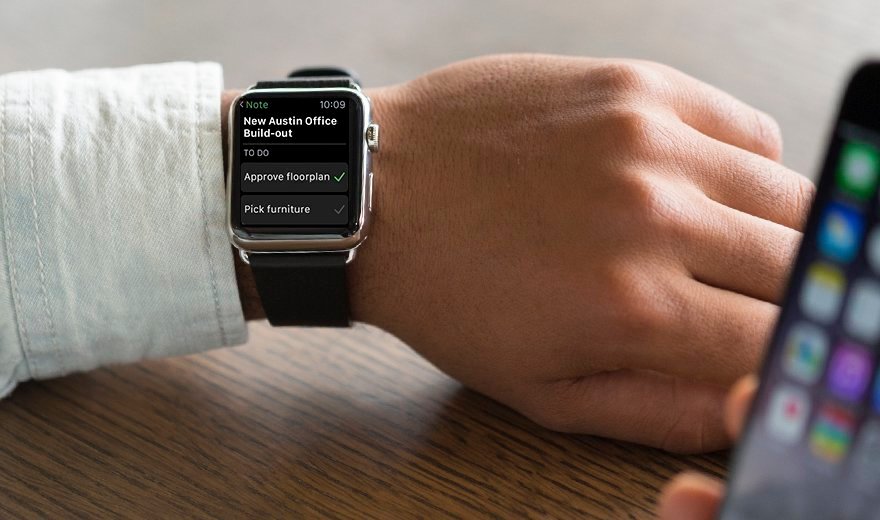 Source:
photo: iStock; app: Evernote
Visual Editor:
Sarah Evans/TechTarget
The note-taking and productivity application Evernote approaches the smartwatch form factor from a different angle. Rather than a replacement, its Apple Watch app is a companion application that transfers data from the watch to the iPhone version.
The Evernote Apple Watch app allows users to dictate notes on the fly. It can also perform voice searches to find previous notes, provide reminders and set up to-do lists. When users access a note on their Apple Watch, they can smoothly transition to their iPhone or iPad to continue reading the same note, or vice versa. Evernote Vice President Jamie Hull also touted an algorithm Evernote developed that finds the top five notes most useful to the user at any given moment, factoring in things such as the user's location and meetings on his or her calendar.
Evernote has experience on its side: Before Apple Watch, the company had already built apps for Google Android Wear and Pebble smartwatches.
View All Photo Stories