Evaluate
Weigh the pros and cons of technologies, products and projects you are considering.
Five useful Apple Watch applications for business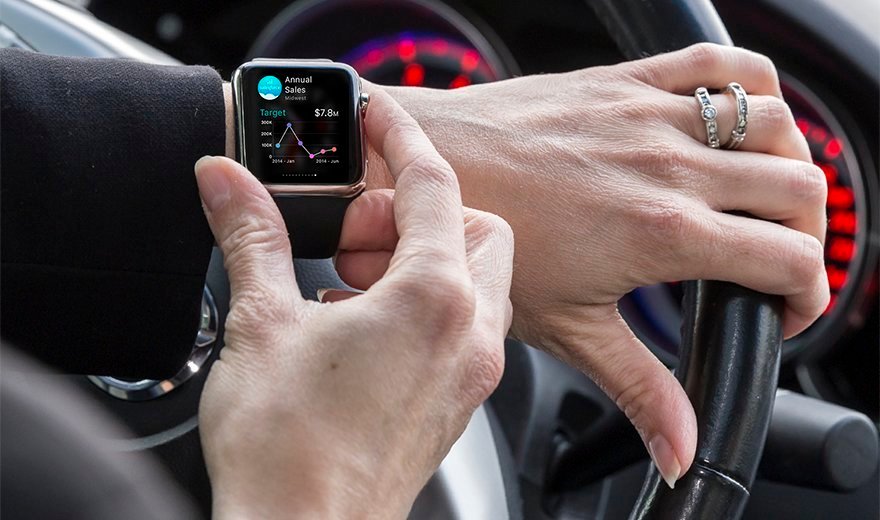 Source:
photo: iStock; app: Salesforce
Visual Editor:
Sarah Evans/TechTarget
Salesforce was one of the first to the Apple Watch enterprise app market with its suite of customer relationship management (CRM) apps.
Salesforce for Apple Watch breaks down into two apps, but it's the Salesforce Analytics Cloud app that might improve efficiency in the CRM community. This app offers quick access to relevant charts and raw data that could help salespeople and marketers close a deal or take other actions -- whether in the field, at their desk or in a meeting. How quick? Salesforce claims interactions should be less than 10 seconds.
Another app, Salesforce1 for Apple Watch, is expected to become available in the third quarter of 2015, according to the company's blog. Employees will be able to receive updates, alerts, approval requests and other notifications from their Apple Watch. Developers can use the Salesforce Wear Developer Pack to build their own Apple Watch apps for the Salesforce1 platform.
Enterprises of all sizes can use Salesforce for Apple Watch, but small businesses might also be interested in its competitor, Bottomline, which provides similar CRM functionality. The Bottomline app is already available for Apple Watch and helps small-business owners track product sales and customers.
View All Photo Stories