Top 10 vendors that get the consumerization of IT in the enterprise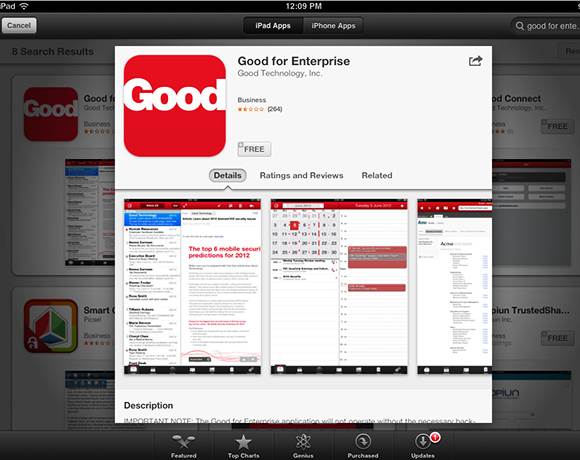 Mobile application management (MAM) is still a foreign concept in many IT departments. Good Technology has overcome this barrier by focusing on the most critical, traditional application of all: email. Its sandboxed email client lets IT admins offer secure, managed email access to end users on their personal smartphones and tablets without having to worry about managing the whole device. The success of this software gives the company a leg up on other vendors looking to extend mobile management to other types of applications.
Good Technology doesn't stop at MAM, however. The company also offers mobile device management software, and it acquired Copiun earlier this year to get into the file-syncing and collaboration market.
—Colin Steele
View All Photo Stories