Top 10 vendors that get the consumerization of IT in the enterprise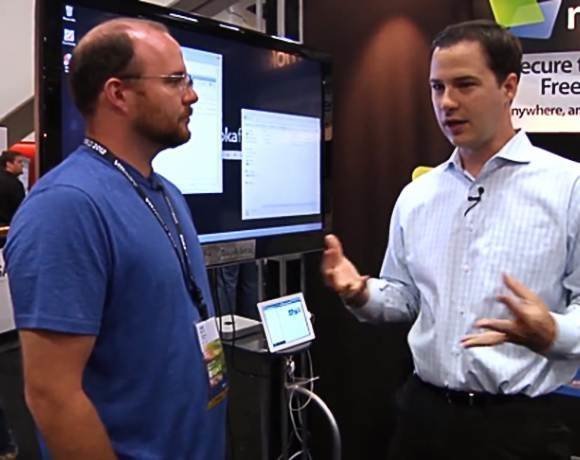 MokaFive's unique approach to secure, mobile data access sets it apart from the plethora of cloud storage and file-sharing services on the market. Its MokaFive for iOS shows that it understands businesses' needs as the consumerization of IT takes hold.
MokaFive for iOS puts corporate data in a secure container that end users can download to their iPhones and iPads, and it lets IT admins set and enforce policies around how the data interacts with other apps on the device. It's not a complete solution to IT's bring-your-own-device problems, because it's only available for iOS, but it's a step closer to the elusive goal of mobile information management.
—Colin Steele
View All Photo Stories