Share this item with your network:
The key to end-user computing

Sergey Nivens - Fotolia
Why your mobile-first strategy must expand
To harness the power of mobile apps, organizations must get on board with the internet of things and contextual computing.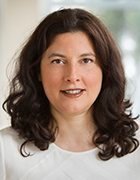 By
It's been 10 years since Apple's iPhone launched what would become the ubiquitous mobility era, but we're still struggling to realize the vision of a mobile-first world.
Newer consumer apps take advantage of mobile's unique features, such as location awareness and voice control, but enterprise software still has a long way to go. Most companies work within the confines of applications and experiences that were designed in the 1980s.
The challenges of embracing mobile-first aren't just about technology maturity. A mobile-first strategy requires companies to commit to overhauling business processes and workflows to take advantage of new data and device functionality. And it requires more than just focusing on mobile.
More than mobile
The term mobile-first seems out of place today. After all, would anyone today build a new app or service that only runs on a PC? I think not. A company may create a cloud-based service, but that runs on any device with a browser. What of the burgeoning internet of things (IoT) market? Should apps become IoT-first? No.
In several years, we won't even talk about mobility. Everything that we build will be designed to work across mobile, PCs and a variety of connected devices. The new IT world assumes we'll embrace and expand upon all of the mobile and cloud computing concepts developed over the past decade. In 2017, next-generation computing should deliver apps, services and business workflows that have four qualities:
They're built to operate and move seamlessly across devices. The best experiences allow a person to start a workflow or transaction on one device and seamlessly transfer it to another device. Apple and Microsoft both offer this type of portability through their Continuity and Windows Continuum features, respectively.
In several years, we won't even talk about mobility.
They're adaptable to the user and device context. Context in this case could refer to device size or to the availability of input mechanisms such as keyboard, voice, stylus, touch and gesture. Apps also need to sense what functions are available -- such as camera, GPS and biometric sensors -- and provide different options for actions the user can take based on these capabilities. Context-aware apps can also show different information based on location, such as bringing up certain notes or launching Microsoft PowerPoint when the user enters a meeting room in a specific building.
They're designed to collect and act on new data sources. Smartphones ushered in a new wave of sensors such as accelerometers and gyroscopes. Wearables and IoT devices add opportunities for gleaning sensor data such as heart rate and humidity. Next-generation computing requires deep integration with a wide range of connected devices. Wearable apps can collect data from sensors, for example, to provide more context for what the user is doing or feeling at a given moment -- and provide in-app options that react to that context.
They can learn and make predictions. Mobile brought to IT the concept of personalized services based on an understanding of user behavior. End-user computing in 2017 will take advantage of big data storage, analytics and machine learning to deliver services that provide users with the right information at the right time.
We're living in a mobile- and cloud-first world that relies on a diverse set of devices and ways to access business data. If you haven't embraced this approach, you're behind. The only question is, will you change your mobile-first strategy to take advantage of these tools? If not, you'll be even further behind when the next wave of change -- IoT, augmented and virtual reality, and artificial intelligence -- hits.
Dig Deeper on Enterprise mobile app strategy