Share this item with your network:
Will 2-in-1 devices finally disrupt the enterprise?

peshkova - Fotolia
Why IT should invest in unified endpoint management tools
Having more diverse devices in your organization calls for a unified endpoint management approach. Vendors from BlackBerry to Citrix now offer UEM tools.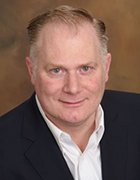 By
Market pressure will continue to build and make investing in unified endpoint management (UEM) increasingly important -- particularly as organizations' reliance on mobile application access expands.
Chances are the number and diversity of endpoints in your organization is on the rise. Plus, IT must now manage both personal and corporate-owned devices. It seems logical to implement a tool that can automate, regulate and simplify the management of endpoint hardware and software, but most UEM capabilities have come up short.
Why? Largely because some large technology vendors lacked mobility management expertise. But others, such as IBM, LANDESK and VMware, have made strategic acquisitions -- Fiberlink, AppSense and AirWatch, respectively -- to address this gap.
You're not alone if your organization administers its mobility and access management functions separately from that of its desktop and laptop PCs, but the opportunity to streamline endpoint management is now possible.
Use cases for unified endpoint management
The Internet of Things will also further the business case for UEM. The inefficiencies of maintaining separate endpoint management tools for mobile and PC platforms are becoming increasingly apparent.
With the number of non-Windows endpoints organizations support on the rise, the opportunity to reinvent businesses around the possibilities these new platforms offer is likely to increase. Hardware vendors are redesigning devices such as ATMs, digital signage, kiosks, parking meters, point-of-sale devices, printers, thermostats, vending machines and wearables to enable better remote connectivity. Managing these types of endpoints also requires a broad range of capabilities including user enrollment, application distribution, device configuration and data security.
The inefficiencies of maintaining separate endpoint management tools for mobile and PC platforms are becoming increasingly apparent.
Most vendors that provide any kind of endpoint management recognize this fact and are positioning themselves to ensure that they have a plan going forward to support non-traditional endpoints. Vendors such as Accelerite, BlackBerry, Citrix, Dell Technologies, IBM, LANDESK, Microsoft, Symantec and VMware are well along in developing UEM capabilities.
These vendors have optimized their platforms to manage and protect an increasingly diverse range of mobile devices. Citrix, for example, added support for managing Windows and Mac computers to its XenMobile enterprise mobility management (EMM) platform in January. BlackBerry's Good Secure EMM suite, VMware's AirWatch and Microsoft's Enterprise Mobility Suite also offer unified endpoint management. Also, with its acquisition of AppSense, LANDESK took things one step even further, adding virtual desktop management to a platform that already manages mobile devices and physical desktops.
The increasing reliance on connected endpoints and cloud-based applications has made it a requirement to offer secure and predictable IT services to your customers, business partners and employees on a 24/7 basis. These trends are likely to make investments in UEM tools more compelling for IT leaders. Endpoint-agnostic capabilities, along with the ability to compile data from disparate sources such as email and web gateways, mobile devices, software and applications, virtual environments, and the cloud, will be key to centrally managing different endpoints.
This article originally appeared in the June issue of the Modern Mobility e-zine.
Next Steps
Why unified endpoint management is an IT buzzword
The rules for modern endpoint management
What IT should look for in endpoint management tools
Dig Deeper on EMM tools | Enterprise mobility management technology