Share this item with your network: BACKGROUND IMAGE: iSTOCK/GETTY IMAGES
For DR, cloud is the great equalizer

iSTOCK/GETTY IMAGES
Evaluate
Weigh the pros and cons of technologies, products and projects you are considering.
Why IT can't ignore tablet computers
Employees use tablet computers to get work done, and IT can't ignore the devices. EMM and virtualization can help admins enable workers' tablet use.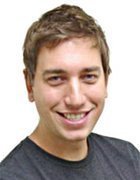 By
Can tablet computers really replace desktops? No! Does that mean you can ignore them? Also no.
There has been a lot of talk recently about the "death of the PC" -- typically grouped in with conversations about the rise of the tablet. Sure, no one can argue with tablets' sales numbers. (According to IDC, tablet growth fell last quarter to 62% from 87% a year ago. How crazy is that? Tablet growth is only 62%!)
Many IT pros roll their eyes when they read things like this. "Tablets can never replace PCs," they say. "There's no keyboard. The apps are crippled. You can't do real work on them!"
I totally agree, which is why you're not going to stop managing desktops anytime soon. Unfortunately, the penetration of tablet computers into the enterprise won't subside either, so the real statement is, "You're not going to stop managing desktops anytime soon -- oh, and you also have to manage tablets."
Dang.
It's so tempting to ignore tablets, but unfortunately ignoring them doesn't make them go away. Embracing tablets means that at least you are involved in the conversation about how tablets are used in your company. Ignoring tablet computers doesn't make users stop using them; rather, ignoring them just means that you've removed yourself from involvement in how your users are using tablets.
Learn to love EMM
So what can you do? The best approach is to deploy some kind of enterprise mobility management (EMM) software. There are dozens of options for this, many of which are completely cloud-based and can be up and running in minutes. EMM software is available from all the end-user computing vendors you're already working with. Citrix has XenMobile. VMware just bought AirWatch. Oracle, Dell, Symantec, and IBM all have offerings, and standalone EMM vendors like MobileIron are still going strong. (MobileIron has even reportedly been prepping itself for a potential IPO.)
All these EMM products work similarly. You build some policies, which allow you to deploy approved, secure enterprise apps to your tablet computers, and your users download a simple client agent which enrolls their tablets in your corporate EMM environment. Most of today's EMM products allow for a separation of work and personal environments on users' tablets.
This means you can provide an encrypted, secure container for the apps you define as work (complete with domain authentication and remote wiping), while users' personal apps run outside of your container. This is much better than the mobile device management software of a few years ago that protected the entire tablet, because most users hated logging in with their complex Active Directory passwords just to unlock their tablets to see what their friends were up to on Facebook. Today's EMM products mean no passwords for Facebook and enterprise domain authentication for corporate email. Pretty slick!
Also remember that every desktop virtualization product (Citrix XenDesktop or XenApp, VMware Horizon View, Dell vWorkspace, etc.) has a tablet client that allows users to remotely access their Windows-based virtual desktops from their tablets. Again, we in IT can roll our eyes at the patience required to operate a Windows computer from a tablet with no keyboard and a small screen, but many users love it. And if you've already invested in desktop virtualization, then being able to extend your environment to a tablet is a "free" fringe benefit, so why not embrace it?
The bottom line is that it doesn't matter whether you think tablet computers are legitimate work tools -- employees are using them regardless. Luckily with today's EMM and desktop virtualization products, embracing tablets in a way that's easy for you and your users isn't too hard. And if you're building desktop virtualization and figuring out how to deal with smartphones, you might as well tackle tablets while you're at it!
Dig Deeper on EMM tools | Enterprise mobility management technology