Share this item with your network:
New tools plug the mobile app development skills gap

Sergey Nivens - Fotolia
What it means to have a mobile-first strategy
A lot of organizations think they support mobility just because they enable users to bring in as many devices and apps as they can, but that overlooks the top priority: understanding and addressing employee needs.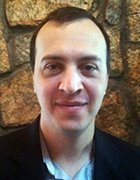 By
Many companies would like to think they're mobile first, but few really are.
A mobile-first strategy is not as simple as giving employees phones, spending on mobile communications and implementing a bring your own device policy. That simply means you allow mobile devices. And it's not building an application and deploying it to mobile devices. That's just software deployment. A mobile-first mentality isn't about written documents or lines of code. It's an organizational attitude and approach that focuses on user needs and truly empowers employees.
In a previous column, Brian Katz, whose place I'm humbled to be taking, wrote about the focus on user needs (FUN) principle. He couldn't have been more right about the importance of taking a user-centric approach to mobility. A mobile-first strategy means you design everything -- from infrastructure to applications -- around the idea of offering a consistently positive experience to every user, everywhere, every time, on every device.
Focusing on user needs: That's what being a mobile-first business is all about.
So what do your users need? Every organization is different when it comes to the details, but there are a few commonalities. People must be able to access the information required to make informed business decisions -- from whenever they want it, and however they connect to it. I may want to quickly pull up real-time IT service statistics on my phone during a conversation with my CIO. The CFO might need to look up profit and loss statements on his laptop in a meeting. The COO could require access shipment information while walking the production floor with her tablet. And the CEO may need to view the company's key performance indicators while updating a presentation on an airplane.
Knowing the needs of your different user groups: That's what being a mobile-first business is all about.
The era of standardization is dead.
Designing apps for multiple mobile platforms is a big part of becoming a mobile-first business as well. Traditionally, developers would design applications natively for a particular platform, and IT would standardize the hardware so it could be secure in knowing it worked. These days, IT doesn't have control over platforms or hardware anymore; the users do. Whatever developers write has to work with Microsoft Windows, Google Android and Apple iOS and Mac OS X. The era of standardization is dead.
Being flexible to all form factors and platforms: That's what being a mobile-first business is all about.
It's funny to think that a couple of years ago we used to talk about the importance of geofencing. These days, that philosophy looks laughable. There are no geographic boundaries anymore. Whether I'm in the office or on a plane, I can get my job done and help move a company forward. When you create an environment where that is possible, you've created a mobile-first strategy for your business.
This article originally appeared in the July/August issue of the Modern Mobility e-zine.
Dig Deeper on EMM tools | Enterprise mobility management technology