Share this item with your network:
Enterprise wearables have a long way to go

Fotolia
News
Stay informed about the latest enterprise technology news and product updates.
What EMM vendors need to do next
Going forward, EMM vendors need to work more closely with partners and manufacturers to improve their offerings. Support for more devices will also be on the docket in the coming years.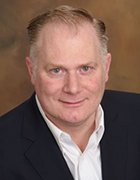 By
Enterprise mobility management vendors pivoted nicely from their mobile device management roots over the last three years, but they still have work to do.
Enterprise mobility management, or EMM, is easily the most visible segment in the enterprise mobility software industry -- but also one of the most competitive. The global market for EMM is healthy and gaining momentum in 2016. Its compound annual growth rate is 17.7%, growing from $1.27 billion in 2014 to $2.85 billion by 2019, according to VDC Research's forecast.
There has been consolidation as the market has matured. Citrix, Dell, Google, IBM, Microsoft, Oracle and SAP have all acquired key vendors with EMM capabilities to bolster their mobility strategies. This year, the EMM market will reach the next major phase in its evolution: more integration and more support for diverse endpoints.
EMM has to be a group effort
Competition in the EMM market has led several vendors to alter their business strategies. Good Technology shelved the IPO it had planned in 2015, and BlackBerry ultimately acquired the company. Dell reorganized its software group and saw little traction with its EMM suite. SAP's enterprise mobility offerings also appeared to stumble; the company rebranded its legacy Afaria mobile device management tool as Mobile Secure and merged its mobility team into its telecommunications organization.
Other tenured technology vendors are making progress in the EMM market, however. IBM and Microsoft, for example, are figuring out how to work closely with device manufacturers, security vendors and other partners, all while expanding their research and development budgets and shortening their product innovation cycles.
As a result, IBM and Microsoft get their respective MobileFirst and Intune products to market more quickly than other vendors and have firmly established themselves in the EMM market. Incidentally, both companies are gradually blending their traditional endpoint management products (IBM's Endpoint Manager and Microsoft's System Center Configuration Manager) with their EMM platforms. This trend is important to watch in the coming years as differentiation is becoming difficult for EMM vendors to achieve -- mainly because there are only two mobile OSes IT shops typically have to manage, and not a lot of room for diversifying the features that do so.
Going forward, it will be critical for EMM vendors to continue to partner with value-added resellers and systems integrators to grow their global market share.
Next up: Cross-platform capabilities
Although iOS and Android are dominant, it's common for most organizations to have a diverse range of devices -- making it critical for IT to implement tools that can flexibly manage multiple OSes and device types.
It will be critical for EMM vendors to continue to partner with value-added resellers and systems integrators to grow their global market share.
In this vein, I expect to see EMM vendors focus on developing capabilities to support an increasing range of endpoints, even including ATMs, kiosks, vending machines, parking meters and cash registers. The transition will not be easy for smaller, EMM-focused vendors that will find themselves in direct competition with much larger next-generation endpoint management vendors.
To better manage mobile access and maintain compliance, identity management will be an important part of EMM going forward. Mobile data regulations in sectors such as health care and government will require that companies know exactly where their data is stored, who is transferring it and what its level of encryption is.
The Health Insurance Portability and Accountability Act, for example, mandates strict security requirements for electronic protected health information (ePHI). Unauthorized disclosure of ePHI is a big risk with mobile devices because they are portable, sometimes lack password protection, and sometimes connect to unauthorized Wi-Fi networks.
EMM vendors have relied on identity management vendors such as Centrify, Okta and Ping Identity to augment their own platforms' security, but I expect they will abandon this strategy and develop built-in capabilities to provide better identity and access control.
This article originally appeared in the February issue of the Modern Mobility e-zine.
Dig Deeper on EMM tools | Enterprise mobility management technology