Share this item with your network:
How a mobile center of excellence can jumpstart your strategy

FotolEdhar - Fotolia
UX designers top the list of must-have mobility staff
To deliver the best mobile apps, you need the best programmers and UX designers to help build them.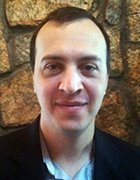 By
Mobility forces organizations to deviate from their tried and true operating models, even when it comes to filling job roles. For a successful mobile app initiative, organizations need to build teams that have modern application development and delivery skills.
The best place to start is to identify what devices the organization supports and for what platforms it will develop apps. After choosing devices, platforms and programming languages, it's time to go after the most important skill of all: user experience (UX) design.
Determine programming needs
When it comes to operating system support, Apple iOS and Google Android are table stakes. Windows 10 Mobile could warrant further discussion depending on how its market share develops.
Identifying device and OS requirements will help organizations decide what programming language(s) to use. Companies then need to determine whether they have any talent in those areas already or if they can develop it. HTML5 and Apple's Objective-C are common languages because the former is platform-neutral and the latter is specific to iOS, an extremely popular platform. But there are many other options.
If the organization doesn't already have these programming skill sets, it can look to hire people with them, although mobile app development skills are in high demand, so companies should expect to pay a lot. They can alternatively engage third-party development firms, which is the better option for small organizations or organizations that don't have a consistent need for specific skills.
All hail the UX designer
Few organizations had UX designers on staff 10 years ago, but these days, they are absolutely critical to success. UX takes a lot of time and effort to get right, but a good user experience can make the difference between an app succeeding and failing.
A good UX designer designs an app keeping in mind the emotion they want to invoke in the people using the application. If users don't have a positive, gratifying experience and develop an emotional attachment to an application, they won't come back and use it again.
UX is a skill that can be taught, so IT departments shouldn't be afraid to challenge people within its teams.
If organizations want to have consistency and quality across their mobile app initiatives, they need to have this position in-house. There are third parties that specialize in UX, but it is advantageous to have someone with institutional knowledge about the company's identity and what motivates its workers. Fortunately, UX is a skill that can be taught, so IT departments shouldn't be afraid to challenge people within its teams with this important task.
With the appropriate roles filled, organizations are in a position to really begin their mobile development efforts. In my next column, I'll talk about the next steps in this process: establishing how complex the development will be and determining what tasks junior staff can handle compared to drawing on more expensive, senior-level resources.
This article originally appeared in the May issue of the Modern Mobility e-zine.
Dig Deeper on Mobile enterprise application development