Share this item with your network:
Mail, calendar, contacts: Is that all there is for enterprise mobile apps?

Rawpixel - Fotolia
Productivity requires mobile unified communications tools
Enterprise mobility has a ton of potential, but workers need constant access to the right mobile unified communications tools to fulfill its promise.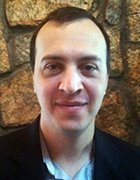 By
There's an expectation in today's mobile-first world that workers should be able to communicate anytime, anywhere, with anyone, on any device. The good thing is, it's possible, and it's getting easier every day with mobile unified communications tools.
These days, business users are all interconnected. It doesn't matter whether they are in the office, their home, car or even in another country. For business workers to communicate effectively on mobile devices, it requires three things: equipment, connectivity and the right collaboration tools.
Get equipment that's connected
Ask people who rely on mobile technology what their biggest frustration is, and many will say battery life. For workers to be productive on the road or away from the office, they need charging tools such as Lightning and USB cables -- or better yet, portable chargers so they don't have to fight for the last outlet at Starbucks.
But a fully charged device means nothing without network connectivity. Voice calls are still absurdly expensive when abroad, and public Wi-Fi becomes more available by the day, so it's critical that employees are able to fire up their unified communications (UC) suite and be productive when they find a Wi-Fi signal. IT needs to make those kinds of mobile unified communications tools easily available to users on smartphones and tablets.
Choose mobile unified communications and collaboration tools
Workers communicate through text and instant messages more so than through email these days. IT should embrace that.
There are numerous UC options such as Skype for Business and Cisco Unified Communications Manager that have a tremendous mobile component. Once IT teams determine which tool to support, they should let employees know that many of those communications offerings have mobile apps available in public app stores. IT should then train workers on how to use mobile unified communications tools to ensure that people are always staying in contact.
Plus, many workers communicate through text and instant messages more so than through email these days. IT should embrace that and build on it. From most of these suites, users can read an email and, instead of continuing a longer email chain, immediately launch a chat or call with someone from there.
IT admins should also look for opportunities to bring social to mobile. Large, public social networks such as Facebook, Twitter and LinkedIn have mobile apps and responsive websites. An organization's enterprise-grade tools should be no different. Organizations providing a customized social networking or messaging platform need to offer the same experience and capabilities on mobile devices as on desktops. If users are on their phones, they still want to be able to flip through their social feeds to see if there is any information they're missing, or if someone has a time-sensitive question they can answer.
There are also plenty of third-party enterprise-grade social platforms companies can adopt, such as SharePoint, Yammer, Jive and Slack, that have mobile apps.
If IT can't mobilize existing enterprise communications platforms, then companies need to take a hard look at their tools and consider more mobile-friendly options. Users have the expectation that the organization is going to make mobile unified communications tools available to them. Address battery life, connectivity and tools, and IT will find success in improving mobile communication.
This article originally appeared in the March issue of the Modern Mobility e-zine.
Next Steps
Get an overview of mobile unified communications clients.
Learn four factors to consider when choosing mobile UC apps.
Listen to five tips for investing in mobile UC in this podcast.
Dig Deeper on Mobile networking