Share this item with your network:
The key to end-user computing

Fotolia
Mobile infrastructure holds the keys to the data access kingdom
Mobile users demand data access anytime, anywhere, and organizations are pressed to provide it. Don't forget about the third-party systems that allow this access in the first place.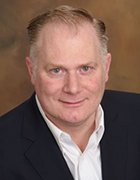 By
Most organizations provide their employees with mobile access to data, shifting focus from device management to application management, development and security. But what about the mobile infrastructure needed to support this access? How should it evolve as networks get speedier and mobile app uses continue to expand? What third-party software is required to support your workforce?
About four in 10 businesses use enterprise mobility management to streamline app deployment, according to VDC Research. What drives real productivity, however, are the back-end software and services. Companies should take a fresh look at the mobile infrastructure that allows them to provide email, remote access, collaboration and more to users.
Email
Considering that email is tightly integrated into many business processes, it is critical to ensure that mobile users have fast, secure and ready access. Over time, more devices will connect to application databases and email servers; IT should evaluate its hardware and software to ensure that they have high availability and failover capabilities to accommodate this increased usage.
Content management
The ability to provision and control access to corporate content on mobile platforms is another important capability to consider when choosing back-end software. Mobile content management and collaboration tools include enterprise features such as granular policy controls, auditing and traceability of documents and business content. These tools can give IT leaders the peace of mind they need to open up databases and content management systems to the mobile workforce.
Dynamic networking
To provide continuous remote access to corporate apps and data on mobile devices, IT has to build a strong network that handles more bandwidth with less latency. Mobile users bring in more devices and sometimes use them off-hours, so the network must be prepared for this increase in data traffic and shift in usage patterns. Software-defined networking technology can help IT deliver on-demand bandwidth according to usage peaks and valleys. Network function virtualization is another option; it can help reduce networking cost and complexity by replacing hardware devices such as switches and routers with software on servers.
Employees need access to applications and data at any time from any location on any device.
As the number of mobile users accessing business-critical services expands, VPN performance and availability also becomes critical. VPN products should feature advanced link failure detection and routing mechanisms to ensure a smooth transition for critical transactions where downtime needs to be close to zero.
Data monitoring
Employees need access to applications and data at any time from any location on any device. Businesses will consume increasing volumes of data from mobile devices, social media platforms and even internet of things devices. As a result, consider new opportunities to take advantage of big data applications that can collect and make sense of that information.
Application development
If an organization develops its own mobile applications, it is wise to consider investing in software to streamline the process. Some tools, for example, use visual models to define the various elements of an application, which reduces the need for cumbersome hand-coding. These tools also offer high customization opportunities, and developers can create reusable assets that increase their productivity, such as API plug-ins for integration with back-end systems.
Organizations should take a hard look at these aspects of their mobile infrastructure to ensure that back-end services are up to date and able to deliver the on-demand data access that mobile users require.
Next Steps
How much access should BYOD users have?
How MBaaS supports enterprise mobility
MBaaS features and deployment options
Dig Deeper on Mobile data, back-end services and infrastructure