Share this item with your network:
How a mobile center of excellence can jumpstart your strategy
Adam Radosavljevic - Fotolia
Mobile employees are customers, too
Self-service customer care features can also help mobile employees get their jobs done better and more efficiently.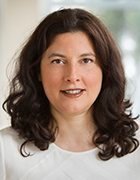 By
Leading business-to-consumer brands today take advantage of mobile device functions such as location, messaging and cameras to provide more engaging user experiences. This mentality hasn't extended to the enterprise.
Mobile is an integral part of businesses' entire workflows, but user support and engagement services are largely missing from enterprise strategies. Companies that view their mobile employees as internal customers can derive the same customer care benefits from supporting mobility as brands do in the consumer world. Employee support shouldn't be isolated to help desk calls and visits with human resources.
Part of the issue is that many enterprise mobile efforts suffer from complex workflows and provide limited opportunities for employee feedback. As apps evolve to become more transactional, however, it's more likely that mobile employees will need support features within the apps. Just as failing at UX design is unacceptable, if mobile customer care is missing or implemented incorrectly, it limits overall app adoption.
In-app support for mobile employees
Sixty-five percent of companies plan to build 10 or more enterprise mobile apps over the span of a year, according to my firm's survey data. This presents an ideal opportunity to extend mobile customer care to employees. Consumer marketers use push notifications to deliver targeted messages to users based on context, such as time and location. There's no reason companies can't provide similar functions to their mobile employees. For example, a push notification could inform workers about deadlines to submit expense reports or alert staff to upcoming building maintenance.
Companies can build self-service into apps to help employees answer basic questions. Examples of mobile care services include notifications, floorplan or other mapping services (to find conference rooms or the cafeteria, for instance) and time logging for certain locations (to catalog customer visits or keep track of traffic, for instance). An employee should be able to start, stop and resume an interaction across mobile and other channels without losing data.
Providing useful mobile customer care services requires a company to connect employees to the right content and the right experts.
Self-service care could be a custom-built page within a company's app that links back to specific content for a subset of problems. These pages should provide features such as in-app self-service, chat, image capture, audio capture, integration with the company's help desk or contact center and video calling. If a company lacks the internal resources to build this page or would like a pre-built product, an organization can purchase software as a service and integrate it into the app.
Providing useful mobile customer care services requires a company to connect employees to the right content and the right experts. That means integrating with the company's collaboration tools, such as messaging, voice and video. This direct connection requires companies to have rich profiles in enterprise social networks and human capital management tools to help employees find the right people to solve their problems. It also requires IT to build hooks, such as exposing APIs, between systems to share this information.
Mobility provides the opportunity to create greater consistency across the employee base and improve business productivity. To capitalize on this opportunity, companies need to add self-service and collaboration functions to mobile apps, which requires integration with existing IT service desk functions and communications suites.
This article originally appeared in the May issue of the Modern Mobility e-zine.
Dig Deeper on Enterprise mobile app strategy