Share this item with your network:
The key to end-user computing

Oleksiy Mark - Fotolia
Mobile cloud services for app dev are too good to 'PaaS' up
Companies struggling with mobile initiatives can go to the cloud and speed up the app development and delivery process. The newest PaaS offerings also avoid some bumps in the road.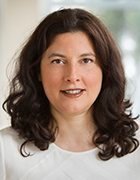 By
The selection of mobile development, test and management tools has stalled many companies' mobile plans.
More than half of IT leaders said the ability to scale development efforts inhibits the success of their mobile strategy, according to Lopez Research. Advances in cloud computing can help overcome these issues.
New platform as a service (PaaS) offerings will play an integral role in the development, security and delivery of mobile applications. PaaS enables companies to develop, run and manage applications without building and maintaining the infrastructure typically associated with creating and launching an app. It can also provide support for specific functions, such as location-based services.
These mobile cloud services can support app development by offering the following:
Infrastructure to run and scale mobile apps. Many companies have purchased cloud infrastructure to quickly turn on short-term development and test environments for distributed app teams and partners. Organizations can extend this concept to mobile development by purchasing compute infrastructure, storage and servers as a service that can scale as a company's mobile apps needs grow. They can also buy network services such as load balancing and content delivery networks to ensure that mobile applications and associated services are always available and highly responsive despite spikes in usage.
DevOps tools for designing mobile apps. Instead of buying and deploying tools, companies can use pay-as-you-go mobile cloud services that enable development teams to create, automate, deploy and manage their applications. Such services allow IT to test numerous types of development frameworks and select the best combinations for their specific applications and developers. For example, companies with a high percentage of .NET developers would choose different tools than companies with many Apple Swift developers. Companies can also purchase services that enable development teams to test how applications will render and perform on multiple types of devices with various versions of the top mobile operating systems.
Access to specific functions to improve apps. Cloud-based services can also allow organizations to embed specific functions -- such as messaging, voice, video and authentication -- into their apps. Other features that a company could get from the cloud include maps, shopping carts and tax calculators.
Integration between data and apps. The first wave of mobile apps suffered from limited transaction capabilities because they lacked access to data from companies' systems of record and engagement. Mobile backend as a service and API gateways enable companies to build transactional workflows by connecting data from existing software and databases, such as SAP and Oracle, to mobile apps.
Companies can easily purchase anything from infrastructure to full applications in the cloud.
Mobile device and application security and management. With 75% of IT leaders ranking security as their top overall concern according to Lopez Research, mobile app development teams need to make sure they have plugged any security holes. Cloud-based enterprise mobility management tools provide a way to securely distribute and manage mobile apps by enforcing a rich set of policies around authentication, data wipe, runtime integrity check and over-the-air application updates. These offerings can also manage devices and telecom expenses.
Companies can easily purchase anything from infrastructure to full applications in the cloud. The wide range of mobile cloud services makes it easy for companies to test what is right for them. Choosing the cloud as a way to kick-start mobile development efforts doesn't mean the company is committed to the cloud forever, however. Once there is a baseline of mobile app users and a defined set of development technologies that work for the company, IT can choose to bring part or all of the mobile deployment in-house.
Dig Deeper on Mobile enterprise application development