Share this item with your network:
Mail, calendar, contacts: Is that all there is for enterprise mobile apps?

peshkova - Fotolia
News
Stay informed about the latest enterprise technology news and product updates.
Mobile apps should rely on contextual data, analytics
To really serve mobile users, IT needs to provide apps that take advantage of contextual data -- and then analyze that data in the cloud.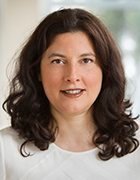 By
Contextual data, mobile app analytics and cloud services can transform business processes by creating new experiences that deliver the right information to the right person at the right time. I call these right-time experiences because they deliver this information when and where the user needs it.
Contextual data
The best mobile applications take advantage of contextual data, such as location, time of day, previous transaction information and device type. Sensors in the latest devices also furnish physical context such as temperature, humidity and motion data. By understanding an individual's current situation and prior transactions, a business can anticipate his or her immediate needs and offer experiences appropriate for the situation.
For example, an oil refinery technician could view pressure and temperature information on smartglasses or a tablet to understand if it's safe to touch a piece of equipment for repairs. A mobile customer relationship management app could check a sales rep's calendar, pull data from multiple applications and surface information based on the day's appointments, including customer records, news related to the customer, driving directions, inventory from the ERP system and support call records.
Mobile data analytics
If an organization doesn't do anything with the contextual data that mobile devices and Internet of Things sensors provide, that data is useless. Successful mobile strategies also focus on analytics to improve business processes by understanding the device, what the user is doing and much more. For example, a retailer could use this information to route a user through a store, suggest relevant products and improve the in-store experience with the right data delivered at the right time.
If an organization doesn't do anything with the contextual data that mobile devices and Internet of Things sensors provide, that data is useless.
IT should also use analytics to glean new insights about the business. This information differs from what IT might receive through business intelligence tools that tell them what happened last month or last week. These are near-real-time insights. A company could combine and analyze data to understand how elements such as a manufacturing part shortage, price change, new competitive entrant or severe weather are affecting the week's product sales, for example.
Storage in the cloud
Organizations should use cloud computing to store and analyze data from various connected devices. Companies such as GE monitor and analyze thousands of data points from industrial equipment, such as gas turbines and jet engines, in the cloud. It can then send actionable information to its customer's mobile apps, such as how many hours a piece of equipment can run safely, how to optimize the equipment's use and when it's time to repair it.
Businesses can also take advantage of cloud data analytics services to gain insights from third-party data such as social networking feeds, weather and pricing information. A retailer could integrate weather, transportation and social data together to decide what products to source in specific stores and what promotions to run.
Eventually the combination of contextual data, mobile data analytics and the cloud will allow companies to build mobile processes that are learning and predictive. But first, mobile leaders must build a strategy that uses funding and technology refreshes across the company to enhance mobile applications. This includes finding their peers in cloud computing and analytics to help build a coordinated strategy across the three technical domains.
This article originally appeared in the March issue of the Modern Mobility e-zine.
Next Steps
Read how one consulting firm will handle contextual computing.