Share this item with your network:
How mobility changes the face of IT security

Sergey Nivens - Fotolia
Mobile and cloud technologies go hand in hand
Providing data access through cloud technologies is a critical part of what makes enterprise mobility flexible and scalable.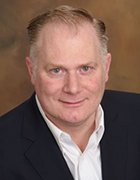 By
Cloud technologies continue to disrupt the way end users consume software, and mobile has only sped up that trend.
Just 10 short years ago, small software vendors such as NetSuite and Workday caught their larger rivals off guard as their cloud-first approach allowed them to scale quickly and service enterprise customers that normally would have been well beyond their reach. The success these vendors achieved made it clear that legacy client-server architectures were not cost-effective and that the complexities and management costs of maintaining those systems would only increase.
Fast forward to today. We have a burgeoning cloud ecosystem that spans software, infrastructure and application development, and enterprise mobility is taking hold. Mobile and cloud technologies have fundamentally changed how businesses operate and interact with partners and customers. The freedom and flexibility of mobility and cloud have given workers more opportunities to be productive on the go than ever before. Users' digital lives follow them, and they can seamlessly access personal and work-related content from any device. Distributed teams collaborate via virtual workplaces, and mobile products rely on the cloud to deliver the necessary data and software in a flexible, scalable manner.
Software, infrastructure and platform as a service offerings each make a clear economic argument that is appealing to technology decision makers. Together, they offer a promise of real savings and flexibility that is unprecedented in the history of enterprise computing. Mobile technology plays an increasingly larger role at the application layer as well, giving business leaders an important opportunity to modernize their organizations' software deployment models.
Mobile and cloud technologies have fundamentally changed how businesses operate and interact with partners and customers.
With the potential to cut capital spending and rein in operating costs, cloud adoption seems like a no-brainer, but there is still reluctance. Cloud concepts are still not entirely understood, and the issue of shadow IT is prevalent. I can't count how many times I've had technical discussions with CIOs and IT professionals who are entirely unaware of their organizations' reliance on cloud-based applications and usage of cloud services. Plus, cloud technologies still raise some security concerns, and it has the potential to compromise an organization's control over its applications, infrastructure and data.
Security is without question the most serious barrier to the adoption of cloud computing, but other issues include cost uncertainty, vendor lock-in and loss of control. While many businesses have already deployed cloud applications, true cloud transformation—in conjunction with mobile adoption—is a lengthy process that is likely to face both technical and organizational challenges. Cloud is no different than other disruptive technologies that have been met with considerable resistance.
This article originally appeared in the June issue of the Modern Mobility e-zine.
Next Steps
How mobile cloud apps are changing IT
How cloud and mobile affect the network
Dig Deeper on EMM tools | Enterprise mobility management technology