Share this item with your network: BACKGROUND IMAGE: iSTOCK/GETTY IMAGES
Cloud migration confidential

Sergey Nivens - Fotolia
Manage
Learn to apply best practices and optimize your operations.
Millennials and technology are reshaping IT departments
For new members of the workforce, smartphones, tablets and the cloud are a part of life. In some IT departments, however, they're still viewed as disruptive forces. How should today's businesses respond to millennials and technology?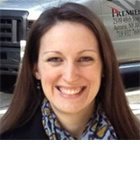 By
Workers expect more out of their workplace today than ever before. Why? Technology, of course.
The biggest proponents of using consumer technology in the enterprise are millennials (myself included), who now make up a huge part of the workforce.
"[The trend] is definitely being driven by younger generations coming in who are assuming that they are going to be using their devices in the business for work," said Eric Klein, a senior analyst at VDC Research.
Millennials and technology: Two peas in a pod
They've grown up with IT as part of their daily lives. I, for one, grew up with a flip phone (remember those?) in my junior high backpack and joined Facebook back when "poking" was a thing. My phone had T-9 for texting, and no one thought much about the security of what they posted on social networks. So, it has been a no-brainer for me to use my various devices, cloud collaboration and storage in the workplace.
As companies try to figure out how to offer consumer tech for corporate use, employees often go around the bounds of IT and choose their own software. I've accessed Google Drive, Microsoft OneDrive and Dropbox for work -- all without checking with IT. Organizations would do well to pick a business-level cloud storage product and instruct all employees to use it, making things more consistent across the company and easier for IT to control.
When it comes to mobile device use, I think most millennials just want free rein. These are the devices we use all day for checking email, consuming news, Instagramming and more. If IT wants to lock that device down, it becomes a problem. But of course IT needs to maintain some kind of security. As a user, I want those measures to be nearly invisible. Sandboxing applications is one method, but the experience isn't seamless yet in a lot of the dual-persona products out there.
IT's generation gap
What makes things even trickier is that the generation gap also tends to exist within IT departments. There are the veteran employees who have been in the business a long time; they know the ins and outs of IT, and they've been around for a lot of changes in the industry.
Then there are the fresh-faced new guys, often those pesky millennials, who may have less experience in the field but are often very knowledgeable. Both groups have IT expertise, but each one approaches new technology in a different way.
With the consumerization of IT, there's a slew of new things for IT staffers to consider -- security tools for protecting corporate apps on personal devices, networking technology for speeding up that connection, virtualization software for streaming apps successfully to new devices and more. When it comes to adopting these technologies, younger IT employees may be quicker to jump on board because they're used to mobile devices and social tech as an extension of themselves.
But not all of IT is so ready to scramble aboard. Older IT workers tend to push back more against those technologies for corporate use. It's not that they turn a blind eye; they're just more likely than younger IT employees to take a longer and harder look at the tech before adopting it.
"They're taking more of a deliberate approach and not getting as excited about the technology, but really making sure that it is the right technology for that business," Klein said.
They may be the voice of reason, though, if the organization gets caught up in the hype around new tech like BYOD. Older IT workers can step in and take execs down a notch, explain the benefits and challenges of BYOD -- and even offer an alternative.
The COPE model is a popular alternative that some in IT might be more comfortable with, Klein said. I don't like the idea of carrying around two devices, dealing with two sets of email and having to learn two device systems. Still, it gives the IT department a little more flexibility and control -- something everyone in IT can get on board with.
The thing is, it's the younger side that's growing. A large swath of my peers has joined the ranks of IT since college. More private universities are adding IT tracks to their curriculums, and increasing numbers of online schools are making it easier to get IT expertise as a career changer or for add-on education. Vendors add specialized certifications every day, making the IT landscape more competitive and regulated.
With more and more millennials getting into those jobs -- and all of us users attached to our devices -- enterprises are looking younger by the day. And it's the task of IT to keep up.
Dig Deeper on Wearable devices and emerging technology