Share this item with your network:
The key to end-user computing

bloomua - Fotolia
Microsoft Windows Mobile failed to take off -- here's why
Microsoft has failed to compete against the mobile device giants, but merging its mobile and desktop OSes could give the company an edge in the enterprise.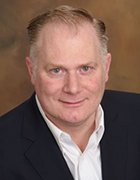 By
Microsoft has been a leader in consumer and enterprise software for years, and its Windows 10 operating system, Azure cloud platform and Office 365 software are all growing. But the company has been signaling defeat in mobility for some time now.
Microsoft's mobile business revenues have steadily declined since its problematic acquisition of Nokia in 2014, after which the company wrote off billions of dollars in losses and cut thousands of jobs. This past July, Microsoft dropped support for its Windows Phone 8.1 operating system, which runs on the majority of Windows-powered handsets. And thus far, the Windows 10 Mobile OS has been a disappointment because of stability and application incompatibility issues -- so much so that Microsoft had to provide a means of downgrading to Windows Phone 8, the predecessor of the Microsoft Windows Mobile OS.
Microsoft's long history of serving the technology infrastructure needs of large organizations gives the company many opportunities to deliver enterprise mobility tools. The opportunity to compete with Apple and Google in the mobile device and operating system markets has long since passed, however, primarily because of Microsoft's inability to get developers to rewrite their apps for its mobile OSes. Microsoft Windows Mobile in particular was always playing catchup in terms of its app ecosystem.
Additionally, both Apple and Google have firmly established themselves, dominating every region in terms of market penetration. Microsoft was seeing traction in Europe, but that too has faded, and the company now has single-digit market share there.
Unification on the horizon
Microsoft is now forging ahead with a strategy to merge mobile and desktop OSes, and Apple and Google are also blurring the line between the two. Microsoft's Universal Windows Platform for Windows 10, for instance, brings an integrated family of applications that can run across a range of devices from desktops and notebooks to smartphones, tablets and specialized hardware.
Microsoft has been signaling defeat in mobility for some time now.
Modern OSes -- including Windows 10, Apple macOS and Google's rumored Fuchsia -- will create an opportunity for IT to manage fewer types of OSes on multiple form factors through the same interface. Unified endpoint management today allows IT to manage both desktops and mobile devices through one console, and more device-agnostic OSes can simplify this type of management even further.
Universal operating systems also bring the opportunity for developers to write applications that can run on any form factor. They will offer a new venue for third-party app developers and business users to efficiently build, deploy and use specialized software programs across different devices. The major front-end advantage is that they will allow vendors to create user interfaces that are unified in look and feel.
Prove your knowledge of mobile device security
Do you know what it takes to provide mobile security? Take this quiz that covers differences in mobile OSes, containerization, data encryption and more.
Vendors are moving much more quickly than IT departments to modernize applications and develop their own custom apps. Going forward, large organizations will likely continue to rely on their independent software vendor and integration partners for help in these initiatives. After the failure of Microsoft Windows Mobile, Microsoft will need to show how and why its universal offerings can help in the ongoing digital transformation initiatives that organizations are continuing to invest in.
Dig Deeper on Microsoft Windows phones and tablets