Share this item with your network:
Mobile compliance brings more IT complexity

leungchopan - Fotolia
Microsoft Continuum could be the company's golden ticket
The Microsoft Continuum feature could be a big boost for Windows 10 devices, bringing a better experience for users and fewer help desk tickets for IT.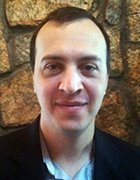 By
Microsoft Continuum has the potential to bring huge enterprise cost savings by overhauling the user experience of Windows 10 devices.
This adaptive UX feature optimizes apps and the user interface based on the form factor. But to start using it in the enterprise, we have to convince the people who control our money. Microsoft Continuum can appeal to them by streamlining application development and increasing employee productivity.
As far as application development costs go, having a single code base to run an application across multiple device types can be very beneficial. There is a significant reduction in the amount of time required to write the app, debug problems, perform quality assurance testing and more.
But Microsoft Continuum's biggest benefit is that it improves the user experience, fostering productivity and simplifying IT admins' lives. Users can start their day by working on their Windows 10 phones -- I'm guilty of checking my email within five minutes of waking up -- then go into the office and pick up right where they left off using the exact same app on a Windows 10 tablet or desktop. Even with a high-powered laptop and a solid-state drive, the daily power-up/power-down ritual typically averages five to 10 minutes.
But with Continuum, users don't have to stop working during this time. They can bounce between devices and locations (home, car, office, plane and so on) seamlessly. I also expect Microsoft Continuum to reduce the number of support calls IT gets, because users won't have to understand as many operating system and application variations.
Don't forget Windows 10 devices
Continuum's biggest benefit is that it improves the user experience, fostering productivity and simplifying IT admins' lives.
Continuum can't work in a silo, however. Enterprises need to have devices that are optimized for this kind of adaptive UX. In the 2-in-1 market, Microsoft has positioned its Surface tablets to meet this need. The company has also created a series of flagship phones that can handle Microsoft Continuum with its recent line of Lumia handsets.
With these Windows 10 devices, Microsoft has positioned itself to control the hardware for its operating system for the first time. Sure, this strategy essentially copies the Apple model, but imitation is the greatest form of flattery -- and Apple has made a killing by following this model. Even many of the legacy Lumia devices (the 630, 640, 730 and 930) can now upgrade to Windows 10 Mobile, enabling buyers to take advantage of Continuum.
Microsoft still has an incredibly long way to go, but Continuum is a big deal, and it delivers on what it promises. With how badly Windows 8 flopped, and given Microsoft's paltry mobile market share, this could very well be its last best shot at remaining relevant in the space.
This article originally appeared in the January issue of the Modern Mobility e-zine.
Dig Deeper on Microsoft Windows phones and tablets