Share this item with your network:
Augmented reality technology is coming to a business near you
Adam Radosavljevic - Fotolia
Machine learning, IoT help collect contextual data from apps
Machine learning and internet of things devices can provide new insights into how users interact with their apps and devices. The key is to glean contextual information.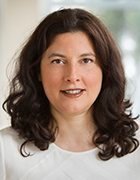 By
Services that take advantage of machine learning and the internet of things to glean contextual data from apps are the future of mobility.
At a recent conference, I spoke with executives from a large insurer and a packaged goods company. They both said mobile is becoming part of a larger, distributed computing environment in which the device is only one piece of the end user's experience. This shift requires organizations to use contextual data -- such as location, time of day and choice of app -- to gain insight and better support mobile users.
The insurer's next wave of mobile services will be able to move seamlessly across multiple device types, from smartphones and PCs to connected homes and cars, because the company needs to provide contextual value-added services to customers everywhere. The goal is to move from mobile apps based on menus of product options to app navigation that's based on insights from all available customer data, such as transaction history, location and plan renewal dates. It plans to use machine learning to gain that insight.
IoT needs to shift focus from gadgets and connections to data collection and analytics.
The packaged goods company spoke of experimenting with internet of things (IoT) products such as the Amazon Dash Button, which lets customers reorder items from Wi-Fi connected buttons in their homes. IoT is another way to collect contextual data, but it's important to remember that the technology isn't new to manufacturing. The cost of today's IoT sensors, software and analytics tools makes it cheaper and easier to gather and make sense of data from various types of equipment, however. Several years ago, a sensor could cost thousands of dollars, but today, many are as little as $10.
Watch columnist Maribel Lopez discuss IoT and contextual computing with executives from USAA, UPS and Georgia Pacific in a video from this year's ET6 Exchange conference.
Still, there are challenges to adding sensors to manufacturing plants and within consumer goods. IoT needs to shift focus from gadgets and connections to data collection and analytics. Organizations must learn what data is relevant and how many data points to glean from devices. This information requires IT to work more closely with the line of business. Most importantly, data access isn't enough to make the experience of IoT devices usable. To realize the value of IoT services, the user experience must support a specific user need.
The executives I spoke with agreed that one of the challenges IT faces is proving it's innovative. One way to do so is to go beyond adapting applications for mobile and create new experiences based on the way customers and employees want to interact with products and services. Leading organizations must work to create contextual customer experiences today.
This article originally appeared in the November/December issue of the Modern Mobility e-zine.
Dig Deeper on Enterprise mobile app strategy