Share this item with your network: BACKGROUND IMAGE: iSTOCK/GETTY IMAGES
Container technology thrives for IT

everythingpossible - Fotolia
Manage
Learn to apply best practices and optimize your operations.
Is it time to merge desktop and mobile app management?
Considering all the advancements in desktop and mobility management over the past few years, the moment is finally here to ponder unifying IT's approach to management.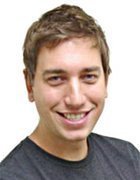 By
I began my IT career 20 years ago this month doing desktop support, and by 1997 I was using Citrix to centrally deliver and manage Windows applications and desktops.
Over the years I progressed into Microsoft Systems Management Server -- now called System Center Configuration Manager -- Remote Desktop Session Host (RDSH), virtual desktop infrastructure (VDI) and desktop virtualization, but my core focus has always been Windows applications and desktops.
That didn't change even as the iPhone came out in 2007 and the iPad hit in 2010. Even then, I viewed mobile apps as someone else's problem. Sure, Citrix, VMware and, to some extent, Microsoft all entered the mobile application space with various products to manage mobile applications and devices, but I always viewed those as something different and separate from Windows applications.
But is it time for me to finally change my attitude toward mobile apps?
As long as there have been iOS and Android devices, we've delivered Windows desktops and apps to them via Citrix and VMware technologies. But I always considered that an edge case, because desktop apps on mobile devices aren't as useable as desktop apps on desktop devices.
My blasé attitude towards mobile devices is only possible because of my job as an industry watcher. Actual IT professionals responsible for supporting real end users don't have the same luxury. Their position is: "Our users need these apps, and they want to use them from mobile devices, so we have to figure out how to make that happen." IT pros are not so much "desktop admins" as "end-user computing application admins," and they must support whatever the users and business need.
Two months ago, I wrote about app transformation, a technology that can make desktop apps feel more like mobile apps when accessed from mobile devices. But even that is more like traditional RDSH and VDI; it's about Windows apps on mobile devices. What about all these other enterprise mobility technologies, such as mobile device management and mobile application management? Is it finally time to unify our approach to traditional desktops as well as mobile devices and apps?
I'm starting to think the answer is yes.
Both Citrix and VMware have made strides in this direction. Citrix bought Zenprise and has a XenMobile suite of mobile device and native mobile app management (in addition to its Citrix Receiver clients for mobile devices). VMware acquired AirWatch, which it's integrating with the rest of its desktop virtualization solutions.
Meanwhile, several newer vendors have entered the market with products aimed at bridging the gap between desktop and mobile environments. For example, a company called Workspot that previously focused just on mobile apps has recently released desktop application support. Now its customers can buy a single tool that delivers Windows apps to desktop and mobile clients while also managing mobile devices and apps all through the same system.
At this point, these thoughts are new to me. I'm not sure whether I'd want to use the same product for both desktop and mobile app management, or if I'd even want to use the same vendor for both. I do know that I want to start thinking about my mobile devices and desktop devices as part of the same conversation.
Dig Deeper on EMM tools | Enterprise mobility management technology