Share this item with your network:
Enterprise wearables have a long way to go

Paulista - Fotolia
IT shouldn't count out mobile Web apps
Web apps are great for mass amounts of users, or employees that don't have a lot of storage space on their personal devices. But you won't get native application capabilities for the most part.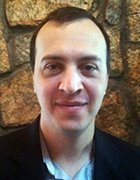 By
Love them or hate them, Web apps are here to stay.
Unlike native mobile apps, mobile Web apps run in an Internet browser and don't live on the endpoint device. In this age of "app-ification," where IT shops are trying to turn every business process into a native app for smartphones and tablets, it's almost strange that we even have Web apps.
But there are plenty of ways to make Web apps useful for employees and customers. They work across any mobile platform, help overcome local device storage limitations and give IT free reign over deployment and update schedules.
Got storage?
Any application that's designed for a large amount of people is a great example of when to use mobile Web apps. Mobile storage is notoriously overpriced, and many users spend a lot of time managing the preciously small amount of storage on their phones. Web apps are helpful here because businesses can reach their customers easily without having to drop a storage payload onto their mobile devices. For enterprise developers, this approach would be especially useful in environments where users have lower-level phones or other devices with minimal storage.
Too many platforms, too little time
These days, it's tough for app developers to keep up with all the mobile OSes and their different versions. Some organizations have large mobile development staffs. Some use write-once, deploy-many tools. Some use zero-code or application refactoring offerings. And others just lock onto one or two platforms (usually Apple iOS and/or Google Android). But whatever your most carefully laid plans are, it's sure that your users will bring in a variety of OSes and device types.
Web apps are a great solution to the problem of too many platforms, because they are inherently platform neutral. Fully responsive mobile Web apps can make business processes accessible to people regardless of what device and OS version they have. This approach can significantly cut down on development costs, because developers only have to code the application once.
Free to deploy
One of the other big advantages to mobile Web apps is that IT doesn't have to rely on third party processes such as Apple's App Store approval that might dictate the release schedule. Plus, when you update Web apps, there's no action needed on the part of the user; they're webpages, and the most recent version just appears when a user visits or refreshes them. Of course, IT does need to agree upon some sort of release schedule together with its counterparts in other areas of the business.
Additionally, if you provide the same Web app to both your employees and customers, you can deploy and update it internally and externally simultaneously. In some cases, the two versions can be markedly different for some time if customers don't update their apps frequently on their own.
The trade-offs
There are some trade-offs to consider before deciding to go the Web app route. First, with most mobile Web apps, you won't have any native capabilities. Some HTML5 Web apps allow for native integrations, such as the ability to scan a barcode with the device's camera, but HTML5 is not yet universal. Thirty-nine percent of developers are using HTML5 to design Web apps, but only 14% in 2015 said it was their primary Web app development technology, according to a Strategy Analytics survey.
Web apps are a great solution to the problem of too many platforms, because they are inherently platform neutral.
So in general, if you are looking to design an app that uses voice or video capabilities built into a device or OS, for example, then Web apps are not the way to go. One example of this type of app would be sales reporting. Salespeople travel a lot, so it's much easier for them to make a quick voice note and send it to the office rather than taking the time to fill out forms. With a Web app, this isn't nearly as feasible as it is with a native voice-recording application.
Second, Web apps require constant Internet connectivity. This means that there is no local caching capability, and it is tricky to use a Web app in an area with intermittent Wi-Fi and/or 4G like a moving train. Also, these apps tend to be data hogs because they are constantly transmitting information back to the data center server. Before deploying a Web app for use outside the office, consider those mobile users who don't have high-capacity data plans.
Third, it is very easy for mobile Web apps to be out of sight, out of mind. One of the advantages to having a native app is that the icon is always visible to the user on their phone's home screen. With Web apps, users can create a home screen icon for a specific webpage from their browser, but that only works with the mobile device's native browser (Google Chrome on Android and Safari on iOS). Because of that inconvenience, you risk losing much of the repeat usage that is paramount to application success. IT has to find a way to establish and maintain a strong user loyalty to get them to keep coming back.
In today's "app-ify everything" mindset, it is very easy for mobile Web apps to get lost in the shuffle; they're not something you can just download from public app stores. But for certain types of apps and users, they can bring a tremendous amount of value to your organization.
This article originally appeared in the February issue of the Modern Mobility e-zine.
Dig Deeper on Enterprise mobile app strategy