Share this item with your network:
Will 2-in-1 devices finally disrupt the enterprise?

FotolEdhar - Fotolia
How to maximize IT staff for successful mobile projects
For a mobile project to take off, both senior and junior IT staff must be invited to the table. Team members at every level can add to the mobile app development and delivery process.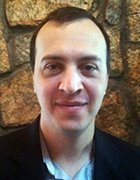 By
Everyone wants the best and most experienced team members for every mobile project, but that's not always feasible. Organizations need to take advantage of their IT team members' strengths, weaknesses and varying experience levels to achieve the greatest success possible.
It takes the right team to spearhead the mobile app development process, which starts with identifying programming needs and investing in strong user experience designs. After forming this group, IT departments must figure out how to balance the needs of the business with their teams' often-limited resources.
Despite the many ways mobile has altered the IT administration and end-user landscape, the fundamentals of organizational team building and project success remain the same. When determining how to assign IT staff to certain projects, there are a few important questions to ask:
What mobile projects have they just completed, or what are they working on in parallel?
Who needs help developing their own talent?
What skills do people provide? Consider coding vs. user experience (UX) vs. integration.
If it ain't rote, don't fix it
Too often, organizations funnel all of a certain type of work to one staff member or a specific team that they trust. But that pattern wears out senior-level staff quickly and quality can suffer. Plus, senior resources may tire of doing the same type of tasks repeatedly.
Organizations need to take advantage of their IT team members' strengths, weaknesses and varying experience levels.
I usually recommend only assigning a senior IT staffer to a mobile project if it is discernably different from the last two tasks they've completed. Psychology research suggests that memory works in chunks of threes, and that when the brain delivers a message, it does so in three steps. IT staff members' brains operate the same way, so they want to do three different things before they go back and repeat the first task. This approach keeps staff engaged.
If an organization has a mobile project that is not business-critical and is very similar to something else the team has just done, IT should assign a more junior staff member, who will get the practice needed to become more confident.
Teamwork makes the dream work
IT leaders constantly bang the drum of developing their bench -- the junior-level IT staffers that will have to gain more responsibility as senior people get promoted and vacate their roles. I learned this lesson early on in my career from Larry Bonfante, now CIO of the United States Tennis Association. He said that developing the bench keeps junior staff motivated and also provides more opportunities for senior staff to step up to leadership positions.
Unfortunately, it's not as easy as throwing junior staffers at mobile projects and expecting them to excel immediately. Pair them with senior members as mentors on the mobile app development team. The junior staffer can take on the challenges that come with the project, but the senior worker should maintain some sort of team lead or quality assurance role to catch and address any mistakes that may arise. As a result, the animosity that can exist among senior staffers when they have to "train the new guy" typically disappears.
Save the best for last
Finally, we come to the topic of the hard skills themselves. Here I tend to follow a simple rule: Coding can be taught. Coding is a task that is best for junior level staff because they are better equipped to work through a large volume of code more quickly. That might sound like the opposite of what you've heard, but in my experience it's true: Young people are alarmingly efficient when it comes to coding skills, probably because they've seen many more programming languages during their education than most of us have working in the field over the last decade or so.
Save your senior team members for UX design and tasks that involve integrating a mobile application with other services or back-end systems. I can't tell you how many mobile projects I've seen fall apart at the end because someone blew the integration testing. Organizations need someone who understands the business and knows which infrastructure systems and personnel to include in the testing process. Experience within the organization is irreplaceable for this type of task, so it's best suited for more seasoned staffers.
This article originally appeared in the June issue of the Modern Mobility e-zine.
Dig Deeper on Mobile enterprise application development