Share this item with your network:
As the BYOD trend fades, a more holistic approach emerges

Pixelbliss - Fotolia
How to choose an EMM provider
Selecting an EMM provider is like choosing a mate: You don't want to jump headlong into a relationship without making sure it's "the one."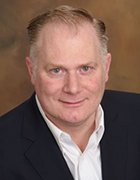 By
Choosing the right EMM provider is still a challenge, even in a consolidated market.
Most businesses today see clear benefits from supporting and managing employees' mobile devices, and they are beginning to mobilize key applications. Enterprise mobility management (EMM) vendors, for their part, have positioned themselves to capitalize, and the market that has quickly matured.
There is notable parity in the EMM market, and differentiation is becoming even more difficult to achieve. Apple's tight control over iOS has essentially stifled innovation around managing that operating system and its apps, and almost all EMM vendors have integrated with Google's Android for Work program.
EMM provider selection is an important decision that affects user experience, privacy and productivity. But it is also important to think about more than just mobility when evaluating a vendor, particularly as businesses prioritize mobile and cloud technologies.
Don't get locked into one EMM provider
To start vetting EMM providers, develop a request for proposal that will provide all the vendors you intend to evaluate with an idea of the specific features and functions you require. It will also help bidders accurately calculate their costs and tailor their proposals to your requirements. Ask for relevant project experience that is related directly to your business or industry, and most importantly, ask for customer references. Finally, set minimum qualifications for bidders around their revenue, customer reach and a project delivery timeframe.
Competition for your business is fierce. Once you decide on an EMM vendor you like, play hardball in pricing negotiations. That being said, with so much change in the market, it's a good idea not to commit to more than a 12- or 24-month contract. That way, your organization isn't locked in for too long and you can switch EMM vendors if something better comes along. Most EMM companies have done a great job streamlining the software provisioning process and self-service options for enrolling devices in their products, which also makes it easier to switch to a competitor.
Balance security and privacy
As organizations move beyond basic productivity apps such as email and calendar, toward mobilizing many of their business processes, it is critical to identify the level of security those applications require. Every EMM provider has implemented its own form of containerization, which ensures that corporate data and applications are encrypted and isolated from other assets on a device. There are variations in containerization based on the mobile OS platform, however, such as differences in how vendors provide application access control. Compare and contrast these key features as you evaluate EMM vendors.
The EMM provider you choose can have a big effect on the content of your mobile usage policies. If your intent is to simply provide mobile email access, then adding an addendum outlining mobile device usage rules to your existing IT policies may be adequate. But it is increasingly likely that your organization wants to extend mobile access to its internal files shares and core productivity applications. For these reasons, you need to develop mobile-specific policies, keeping in mind the controls that your EMM software will have over users' devices.
Once you decide on an EMM vendor you like, play hardball in pricing negotiations.
Be very clear with your users as to your intent while managing their devices. Does your EMM product allow for remote wipe? Monitoring app usage? Alert your users to these possibilities.
It's also critical to work in conjunction with legal, human resources, IT, procurement, sales and other departments to ensure that their needs are met. Legal issues abound -- particularly for businesses in regulated industries, because mobile devices can complicate e-discovery processes.
Try to strike a balance between securing your corporate resources and not intruding on employees' legal rights to privacy or inhibiting their productivity.
Plan ahead
Mobility management initiatives will inevitably expand beyond devices to content, applications and data. EMM vendors will need to demonstrate product roadmaps that align with this evolution by integrating innovative productivity applications, app stores, content management systems and network security technology.
As the line between PCs and mobile devices continues to blur, EMM offerings must be endpoint-agnostic and able to compile data from all potential sources on the network. These include email and Web gateways, endpoint devices and applications, whether they're in physical, virtual or cloud environments.
The ability to manage all those elements will allow your organization to identify potential threats and consistently enforce policies. As you evaluate EMM vendors, make sure their platforms are built for scale and centralized management.
This article originally appeared in the November/December issue of the Modern Mobility e-zine.
Dig Deeper on EMM tools | Enterprise mobility management technology