Share this item with your network:
The key to end-user computing

ras-slava - Fotolia
Four ways to break through mobile business strategy barriers
Mobile initiatives are bound to fail if organizations don't look before they leap. Defining a business strategy is a crucial step in the app development and deployment process.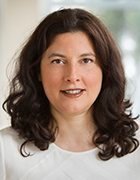 By
Many mobile efforts are doomed before they get started because organizations dive into the technology before defining how mobile will help the business.
Remember, a mobile business strategy isn't a separate IT island; it is a critical component of every application and service a company designs. The most common barriers include misalignment with the company's goals, limited funding and lackluster adoption.
Move beyond PC processes
Making an existing application or workflow mobile friendly, but failing to extend beyond that initial effort, often leads to failure. Replicating today's PC systems on new form factors isn't enough to deliver better business outcomes. For example, a responsive website is still just a website. That kind of effort doesn't add new features, simplify information gathering or decrease the time it takes to accomplish a task.
After resolving the organizational challenges, IT must focus on eliminating technical barriers.
A successful mobile business strategy starts by minimizing friction in information flow and making existing processes more efficient. From there, it should evolve into creating new employee workflows that deliver the right information or service, at the right moment, on the user's device of choice.
The most successful projects start by making existing processes better to support a company's top key performance indicators. IT must work closely with line of business (LOB) leaders to understand how to improve existing workflows and what types of applications and experiences they must design to meet new corporate objectives. These two things can create dramatic shifts in customer and employee experiences.
Be an end-user advocate
IT should also validate its ideas with end users. Upon release, mobile apps frequently fail to gain widespread adoption and enthusiasm. Organizations need to find out if an application meets employees' needs and test usability before deployments. Developers shouldn't mobile-enable an enterprise application before requesting feedback. There's no point in replicating a process that doesn't work or a set of tools that people hate.
Additionally, don't let the perfect be the enemy of the good. It's better to deliver a mobile app quickly with an upgrade plan than it is to strive for perfection. The perfect app takes too long to develop and frequently misses the mark, whereas a simple application can deliver value today and provide insight based on actual user feedback. A limited feature set doesn't equal poor quality, and boiling the ocean doesn't guarantee the right application experience.
Secure executive support
A mobile business strategy may also fall by the wayside because the technology team failed to secure an executive champion to evangelize mobility and fund continuous application improvement. Less than 20% of the budget or projects at most companies are tied to fostering innovation, and most app development teams lack the internal talent and money to pursue mobile projects.
Frequently, organizations allocate resources for design but not ongoing support. It's crucial that IT secure funding for any external resources and upgrades at the outset of the project. IT should also work with LOB executives to define success metrics, such as process-time improvement or time to submit an order, to ensure that the team is on track.
Minimize technology barriers
After resolving the organizational challenges, IT must focus on eliminating technical barriers. IT should start by creating a development framework that allows the company to respond to changing business dynamics rapidly. The development team must use a continuous delivery model, which automates app deployment and updates and takes into account changing user requirements on demand.
Developers can take advantage of microservices, for instance, to develop a single application as a suite of modular components, each running in its process and communicating via lightweight mechanisms. There is no precise definition of microservices, but common characteristics of the approach include automated deployment, intelligence in the endpoints and decentralized control of programming languages and data. While not perfect, microservices are the next step in architecturally splitting apps into smaller parts with more isolated functions.
The ability to rapidly scale mobile development, management and deployment are additional areas of concern. Fortunately, companies can use cloud services to scale mobile initiatives. For example, cloud computing services provide a cost-effective and timely method for deploying application development and testing environments. There are also many platform-as-a-service offerings that companies can tap into, including mobile middleware, application development frameworks, analytics and device management.
With the fundamental roadblocks out of the way, businesses can focus on delivering new value from mobile. These leading mobile strategies will help businesses eliminate process gaps that a company's competitors are likely to exploit.
Dig Deeper on Enterprise mobile app strategy