Share this item with your network:
The key to end-user computing

Thep Urai - Fotolia
Four mobile app KPIs to measure success
Businesses use KPIs to measure performance and operational efficiency. When it comes to developing and delivering mobile apps to users, several metrics can help.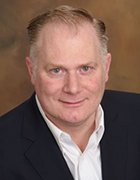 By
Organizations can improve efficiency and eliminate manual processes by arming employees with the appropriate mobile applications. To ensure that these investments are money well spent, it is important to identify metrics regarding user adoption and business value and align these mobile app KPIs with business objectives.
Ultimately, IT supports more employee applications as users demand more productive workflows and myriad devices, and these apps often require higher demands of reliability.
Modern mobile operating systems and devices have opened the door to expand the range of business-critical mobile app deployments. You've likely seen such consumer-grade devices that organizations outfit with ruggedized cases that not only bring extended battery life, but also add functionality for payment processing and other data capture-related activities, such as document and signature capture and scanning. Field service-oriented businesses have long recognized the value of key performance indicators (KPIs), and for many years organizations have been tracking outcomes using methods such as mean response time, first time fix rates, as well as safety compliance. Vertical markets such as field service, public safety and transportation are decades-old sweet spots for mobility deployments, but app proliferation in many other types of organizations makes it even more critical to measure the extent to which apps help businesses meeting their objectives.
Four essential mobile app KPIs
Going forward, it will be critical to determine which metrics matter to the business and develop mobile app KPIs that align with those metrics. KPIs on customer success, operational efficiency and employee engagement are typically reliable and early indicators of success, but only certain mobile app KPIs make sense for specific audiences. Here are several important metrics to be aware of when rolling out new apps to end users:
Daily app launches. The number of times a user opens an app on any given day and the number of screens users visit per session are critical metrics. They ensure employees are using the app and the app is functioning in its intended manner.
Retention rates. Users may download apps because of effective marketing, but measuring actual use over time is key and indicative of whether users will stay loyal.
Fault-slippage. Organizations should track the percentage of faults (or bugs) that make it past the quality assurance team and that users report after each app launch. This metric can also help ensure that testing processes are sufficient to ensure strong mobile app performance. If apps don't perform well because of bugs, users won't adopt them long-term and they won't meet the business objectives as planned.
Unit cost. Establishing clear expectations for delivery time and cost is critical before embarking on a mobile app project. To determine the unit cost of each project, divide the total cost of all app development projects by the total number of app development projects completed over a certain period of time.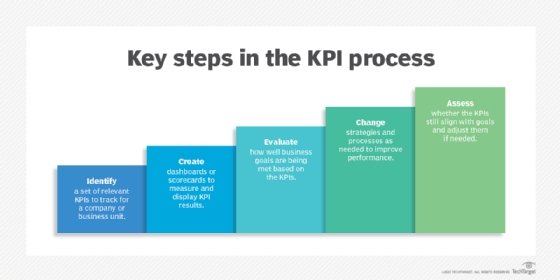 The opportunity to create customized and modern mobile apps with minimal coding skills is real. Organizations should experiment with new tools such as rapid mobile application development to build apps more quickly and empower users with better access to data. Organizations can also automate complex workflows and create the opportunity for faster, better and more informed decision-making.
But remember, when leading an app modernization initiative, the senior business leaders will only get excited if IT and developers can directly tie the project to enhancing the business' strategic advantages, growing top-line revenues and transforming the way the business operates. There are bonus points if you are able to delight customers and users along the way. That's why measuring success with mobile app KPIs is an important part of the development process for all parties involved.
Dig Deeper on Mobile enterprise application development