Share this item with your network: BACKGROUND IMAGE: iSTOCK/GETTY IMAGES
Modern Infrastructure: We're mobile. Now what?

iSTOCK/GETTY IMAGES
Evaluate
Weigh the pros and cons of technologies, products and projects you are considering.
Enterprise consumerization means users are in charge
Employees will use whatever services they want or need to get their work done. That's what the enterprise consumerization movement is all about.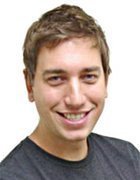 By
A few months ago, TechTarget's San Francisco office experienced some Internet connectivity problems. The IT managers decided that the problem was Dropbox and promptly blocked access to it at the firewall. (It turns out the problem wasn't Dropbox-related, but that's a story for another column.)
My team of four is rarely in the same place at the same time, and we rely on Dropbox to do our jobs. We were able to get around the network block with our 3G and 4G cards -- yay, consumerization! -- but it was still a pain. We would have preferred that IT had unblocked Dropbox instead.
We shared our concerns with the IT staffers, but they told us they didn't want us to use the application. Instead, they plan to roll out Box's product companywide. The IT department's thinking is, "As long as we support some kind of cloud-based file syncing, the users will use it, and we'll be back in control."
But our trial of Box did not go well. Even though Dropbox and Box are similar products, we had a long list of issues that Box didn't accommodate. To be clear, this isn't a "Box vs. Dropbox" argument. Box just didn't work for our team, and Dropbox did. Ultimately, our team continued to use Dropbox while the rest of the company moved to Box.
My way or the highway
This story highlights an issue about enterprise consumerization that many IT departments don't think about. Too often, IT tries to "solve" consumerization by offering company-supported versions of products and services that users previously got on their own. "Oh, you want an iPad? We don't support those, but here's a Windows 8 Pro tablet with Intel vPro instead."
If the new product or service doesn't do exactly what users want, they'll continue to use their existing stuff while the approved way of doing things languishes or becomes a second-class product. In those cases, all the effort that IT spends to solve user problems is a total waste, and the IT environment just ends up more fragmented than before.
I understand why this happens. IT departments think that if they can provide users with products and services that approximate what they want, users will choose to do things the right way. But it's easy to gloss over the "users will choose" part of it.
Enterprise consumerization ultimately means that users are in charge. They'll choose whether they work within the system or around it. This means you can't give them something that's "good enough" and expect them to be happy. If you want users to work your way, you'll have to make it so that your way is exactly what they want.
About the Author:
Brian Madden is an opinionated, supertechnical, fiercely independent desktop virtualization and consumerization expert. Write to him at bmadden@techtarget.com.
Dig Deeper on Wearable devices and emerging technology