Share this item with your network:
The key to end-user computing

michelangelus - Fotolia
EMM vendors prioritize complete endpoint protection
Despite consolidation, the EMM market is growing. And partnerships with network and cloud security vendors equal more EMM suite options for IT shops.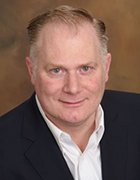 By
EMM gives IT better visibility into and control of mobile deployments, can enhance employees' user experience and mitigates against certain security risks.
The enterprise mobility management (EMM) market is healthy and growing; 37% of businesses with 1,000 or more employees have deployed it, and the market will close in on $2 billion in 2017, VDC Research Group estimated.
Prominent technology vendors such as IBM, Microsoft, Oracle and SAP, however, have begun signaling that EMM features may serve organizations best if they are integrated or bundled with broader endpoint protection and security tools.
Security seals the deal
EMM vendors owe much of their success to the smart, complementary and successful partnerships they have forged in the security market -- particularly with network and cloud security vendors. These deals have helped to fill notable gaps in their products.
Vulnerabilities such as malware, direct attacks, data interception, exploitation and social engineering all require additional protections that EMM vendors do not provide. Partnerships with network and security vendors such as Proofpoint, Zimperium, Tanium and Skyhigh Networks have enabled EMM vendors to offer wide-ranging security functionality. For example, integrations with network access control (NAC) and cloud access security brokers (CASBs) have brought the ability to enforce granular, dynamic network access. They also offer organizations tools to analyze whether an app is risky based on the location of the user and device, data behavior patterns and other parameters.
EMM features may serve organizations best if they are integrated or bundled with broader endpoint protection and security tools.
EMM vendors also added support for IT admins to create policies around Apple and Google's biometric features, which use fingerprint and retina recognition to allow access to devices and apps. They were quick to recognize that forging partnerships with third-party identity management vendors was a high priority as well. EMM allows IT to control mobile access based on granular attributes such as user type and role, but vendors needed these kinds of partners to help unify access to all applications via fast authentication to end users. Partners also fill a void by providing visibility into mobile devices with granular audit capabilities and reporting on network access and application usage.
What's next for EMM?
EMM vendors have also expanded through a very visible pivot toward supporting the internet of things and unified endpoint management. EMM software will likely be challenged to remain a commercially viable standalone product going forward, however. Vendors with broad endpoint management and security portfolios are charging ahead and integrating EMM into their endpoint management tools. The following moves are notable:
IBM's integration of MaaS360 with its BigFix product (formerly Endpoint Manager);
VMware's integration of AirWatch with its Workspace One suite;
Microsoft's blending of System Center Configuration Manager with Intune; and
Ivanti's unification of service and endpoint management.
Each of these vendors has sizeable enterprise customer rosters with expansive endpoint management deployments. These customers will likely have options around how they wish to acquire EMM components for the foreseeable future; if they are forced to pay for additional functionality that they will never use, it would behoove them to switch to a competing vendor with more of a direct focus on mobility. Additionally, customers may be turned off by the way a vendor intends to package EMM and view the shift as the company pursuing a lock-in approach.
EMM can add significant value to traditional IT service and application delivery models. The movements and roadmaps of the aforementioned vendors show that the way they package and productize EMM is changing, however. At the end of the day, IT professionals will get to dictate what their preference is for sourcing EMM functionality and how they want to buy it.
Dig Deeper on EMM tools | Enterprise mobility management technology