Share this item with your network:
The key to end-user computing

Sergey Nivens - Fotolia
Mobile application development goes tiny with micro apps
Tiny is trending, whether it comes to houses or mobile app development. Many organizations are trying customizable, single-purpose micro apps on for size.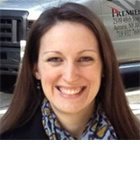 By
An application deployed today looks nothing like it did a decade ago.
Continue Reading This Article
Enjoy this article as well as all of our content, including E-Guides, news, tips and more.
Traditional applications aimed to tackle large business objectives, used lots of custom code to do it on the front end, and required significant infrastructure resources to support all of that on the back end. Modern apps, on the other hand, target specific user needs, take advantage of standardized programming languages and APIs, and rely on virtual and cloud-based resources that reduce back-end consumption. Most importantly of all, they're designed for a mobile, distributed workforce that accesses these apps from a variety of locations, devices and networks.
"More and more work is being done on smartphones," said Myckel Haghnazari, director of IT emerging technologies at supply chain company Flex. "This morning I walked into Starbucks, approved a help desk ticket for an employee requesting hardware and approved [paid time off] for someone going away … all while ordering my coffee on the way to work."
That change in work style has largely driven the evolution of apps. As more employees work from mobile and remote devices, they require access to corporate applications on demand, with the data they need, when and where they need it. In response, organizations have turned to more streamlined, single-purpose apps that connect to multiple back-end resources. These apps, sometimes referred to as micro or workflow apps, also take into account common business processes and allow for customization where necessary.
"Often, employees will interact only with a subset of functionality offered by a comprehensive legacy app," said Adam Holtby, senior research analyst at Ovum in the U.K. "Micro apps … enable IT departments to quickly mobilize this subset of capabilities that are important to employees and commonly used, improving the user experience."
Vendors such as Capriza, HopTo and PowWow Mobile originally occupied a corner of the mobile application development market for transforming legacy software into Mobile apps -- an approach known as application refactoring. But over the past three years, those vendors pivoted to offer more options for building unique mobile apps that don't simply mirror desktop applications. And the market itself has evolved to include other rapid mobile application development (RMAD) providers such as Sapho, SkyGiraffe and Alpha Software. Even bigger names have gotten into the market, such as VMware, which announced a Mobile Flows feature for Workspace One at VMworld 2017.
"Organizations have no choice but to have staff on hand to support their legacy environments, but the other side of the coin is they're finally coming to recognize that that staff can use better tools to accomplish that," said Eric Klein, director of mobile software at VDC Research. "RMAD is disrupting the traditional method of maintaining those legacy applications."
The emergence of this new breed of mobile application development tools and apps means organizational leaders must ask themselves numerous new questions: Do we need developers on staff or just citizen developers -- dev-savvy IT and business people? Do we want to build apps from scratch or rely on templates? And what kind of data sources do we need the apps to connect to?
Low-code hits the target
A critical capability of purpose-built mobile apps is their ability to connect to the large systems that organizations have long relied on -- think SAP, Oracle and other customer relationship management and ERP software. But instead of providing one massive software platform that users must navigate, organizations can create multiple smaller apps for specific uses.
Titan Machinery, an agricultural and construction equipment dealer based in Fargo, N.D., started using Capriza to build mobile apps in 2015. Since then, just two IT people have designed and now manage 37 apps for around 800 users. The company uses Oracle's JD Edwards ERP system that different employees access for different purposes. With Capriza apps, technicians, truck drivers and other employees can access just the data they need from that system through mobile, task-specific applications.
Titan considered building mobile apps from the ground up using Oracle tools, but Capriza's ability to simply customize the app interfaces and database connections in-house was intriguing, said Rick Keller, the company's director of business applications. The company had previously consulted over several years with third-party developers to help customize the ERP system, and it didn't want to keep having to do that for the mobile deployment.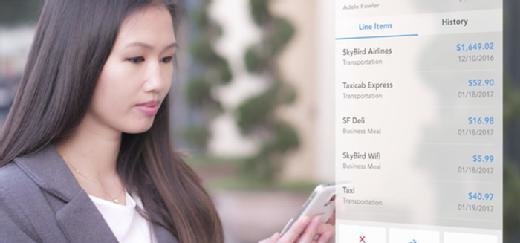 "[Capriza] is really easy to work with," Keller said. "We didn't want to have to hire anyone with special coding requirements."
Capriza allows app designers to pick and choose from different options for presenting information to users, such as through dropdowns and other menus. Then the designer can select whatever pieces of data they want those fields to pull in from the ERP database or other back-end system.
One of the apps Titan developed was a delivery and pickup order app that allows truck drivers to collect digital signatures from customers and automatically file that information in the ERP system. It also lets users take pictures of damaged equipment to send back to central offices. Another app allows field technicians to track work orders, clock into and out of jobs, and add notes about their work through voice memos, which improves efficiency, Keller said.
You need some level of coding … if you want your developers to adopt and use the platform.

Myckel Haghnazaridirector of IT emerging technologies, Flex
"They're not writing notes down on paper and having to bring it back to the shop and have everyone enter them into computers," he said.
Like other RMAD tools, Capriza's mobile application development software allows apps to simply inherit the security and compliance policies that are already applied to the back-end systems they connect to, which is another benefit, he added.
Despite the ease of development, building these types of mobile apps does require the designer to have a strong knowledge of those connecting systems. That's not always possible if organizations adopt RMAD tools for inexperienced developers to use, or if a different group within IT has ownership over the back-end system in question. Keller, on the other hand, helped build the original ERP for Titan Machinery, so when it came time to transition to mobile, he understood the workflows users required.
"To get the most success out of this, … the person that's going to design these apps should really have a good understanding of the business [uses]," he said.
Developers still wanted
RMAD capabilities are useful in companies that don't have development expertise or just need to deliver basic apps to a manageable number of users. But plenty of organizations still want to develop apps from scratch because their uses require more customized code or they don't want end users controlling the development strategy.
"The whole trend of the citizen developer is real and it's happening, but not everyone is going down that path because not everyone can," Klein said.
Larger companies in particular tend to adopt RMAD tools specifically to better enable the developers or IT administrators they already have on staff, he said.
"They're really keen on going the lightweight app approach because they're solving very specific workflows," he added.
For Flex, a global manufacturing and supply chain services provider based in Singapore, the right fit to provide that capability was PowWow Mobile.
With about 200,000 users across more than 100 sites in 30 countries, Flex needed apps for many different purposes. The company uses custom-built apps, SaaS products and other on-premises enterprise software. Some of those offerings have mobile versions, but since the apps are not specific to Flex's processes, it needed to build its own mobile apps that would streamline and enhance the experience for end users, Haghnazari said.
Haghnazari's team has used PowWow to build apps for reviewing and approving time and attendance, indirect procurement and event management. Other apps on the roadmap include one for managing repairs and returns, one for tracking inventory via barcode scanning and another that centralizes approval request workflows from various different apps.
"That solves a big problem for anyone that has to jump back and forth between 15 different applications," Haghnazari said.
PowWow includes both drag-and-drop design functionality, which allows app designers to create a basic user interface, and a code engine that allows for development from scratch. Experienced in-house developers at Flex use both components on all apps. Some RMAD products don't have as much custom coding capabilities, however, which can be a limitation for organizations that need to deliver apps that target very specific, complex use cases such as manufacturing.
"You need some level of coding capability for app development if you want your developers to adopt and use the platform," Haghnazari said. "The only way it passes my test is if my developers say 'yep, we'll use it.' In the case of PowWow, all you need from a skill perspective is somebody who's familiar with JavaScript, HTML5, CSS."
An advantage of PowWow over some competitors is that the people creating the apps don't have to be administrators of each back-end system they're connecting to, Haghnazari said.
"The developer can come in and … bypass the infrastructure and database layer and just start creating," he added. "The technical piece is very easy."
Developers actually spend more of their time on the requirements gathering phase, where they determine what features users need, rather than the development, Haghnazari said.
Organizations that want to go mobile can benefit from delivering single-purpose apps to targeted groups, and today's flexible mobile application development tools can help do that. And once employees start getting used to their new mobile apps, it's all uphill from there.
"We just … take the paper away," Keller said. "Once they [use an app] two or three times, they're like 'well this is way easier.'"
Dig Deeper on Mobile enterprise application development